Does this sound too good to be true?
It feels like it but the numbers don't lie.
In this post, I'll explain to you what happened and how we got there.
Looking at things like:
Technical SEO
Site Structure
Keyword research
SurferSEO optimized content
Backlinks
Expired Domain
So let's kick it off!
Technical SEO
This comes down to a lot of things that you might not have thought about, including:
Javascript compression
Minifying CSS
Site loading speed
A well-optimized theme
Several plugins to help with that

The website is hosted on Siteground on the GrowBig plan.
The theme is custom built and completely stripped of every redundant function, you need some decent skills for that to pull it off.
Schema.org has been implemented with the following types:
Person
Website
CollectionPage
These are the plugins that have been installed to ease the optimization part:

As a result of all this, we managed to reach a Pagespeed Insights score of 99 on mobile and 97 on desktop as you can see in the image above.
Site Structure
Due to the low number of posts on the site, we have a very modest structure:
The homepage
Main category 1
Main category 2
Main category 3
More informative category
Each category has approx 15-20 posts.
There is no sidebar on the category, neither on the homepage, and neither on single posts.
Every page/post has a sitewide layout with plenty of margin on the left and right.
Internal links are in place in a very modest way.
The link juice spreads real equally from the homepage to the categories to the posts, nothing too complicated.
As a result of that, you could say it has been silo'd in the most perfect way.
There are no links to author or date archives either.
No footer links either, only the 4 categories in the main navigation and a link back to the homepage on top of each page.
Keyword Research
As you can see on the screenshot below we rank for quite a few keywords in the top 10.
Keywords with a difficulty of < 15 and plenty of search volume!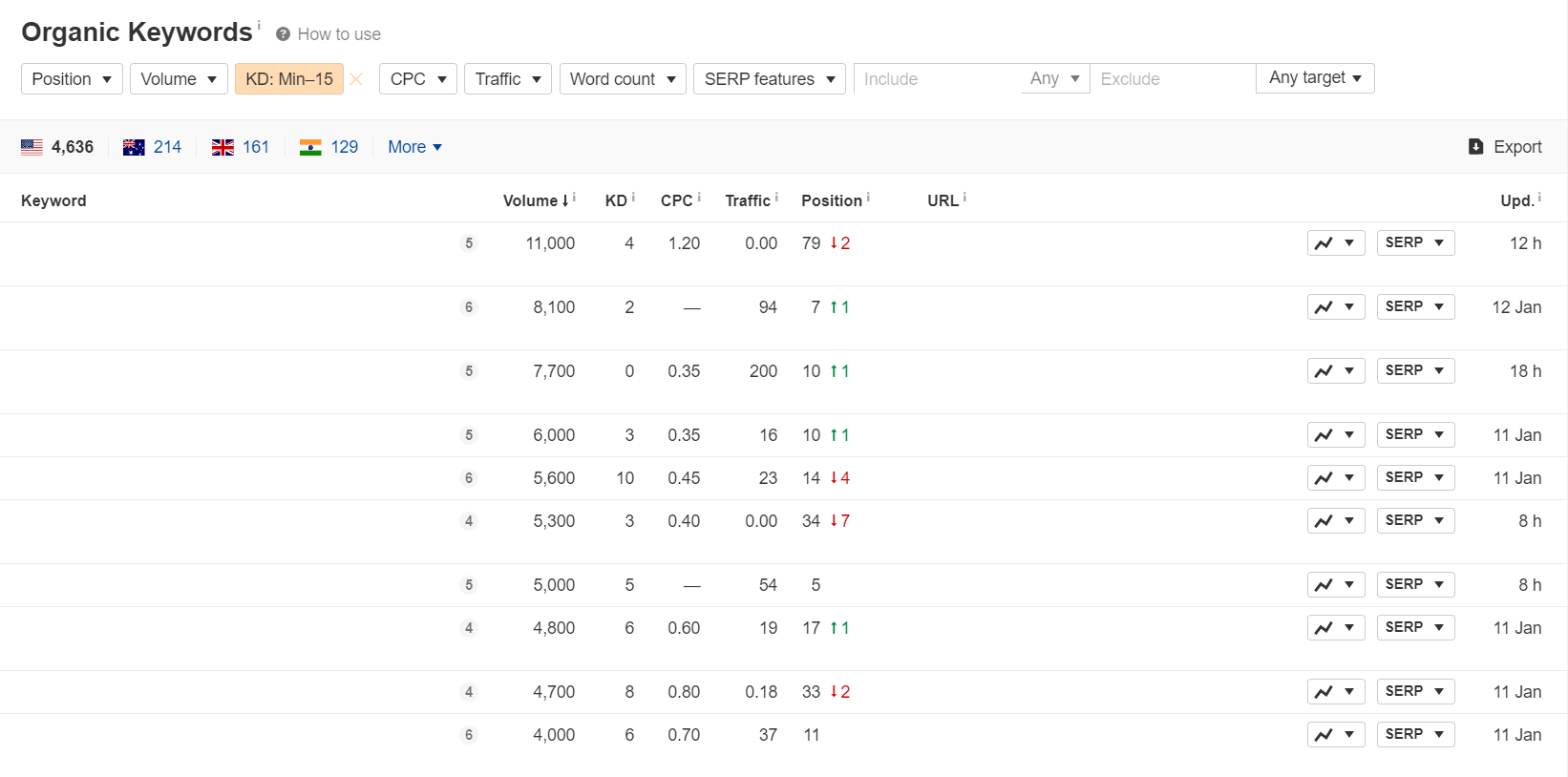 Our site only has a domain rating of 15, yet the rankings and the traffic as a result of that are overwhelming.
Last week I wrote a speed course on affiliate marketing among a few other things where I dove into keyword research, check it out!
Optimized Content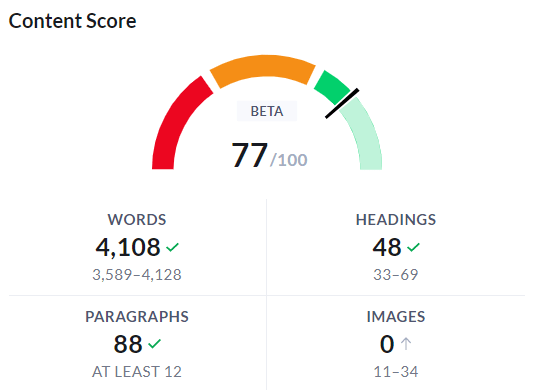 We used SurferSEO for this and aimed for a score above 70.
You'll just have to try it for yourself.
If your content is poorly optimized you'll notice significant ranking gains.
The last time we did it with existing content it took approx 4-6 weeks to see the results in Ahrefs.
Give it a shot and I'm sure you won't regret it!
Btw our site contains 55 articles with an average length of 4000 words!
Backlinks
The domain was first registered in 2017 and the following links were acquired over time:
30 rather spammy social bookmarks
24 similarly spammy web2.0 sub domain platforms
8 quality guest posts
5 links from relevant forums
1 link insertion/niche edit
That's it.
It's rather atypical to rank with so few links but there is more to it.
Expired Domain
This can be a little tricky to be fair.
Sometimes it works, sometimes it doesn't.
A few years ago we acquired a domain for $1400 and it did very little to be honest.
I've also seen plenty of sites tank during the May and December update that largely depend on expired domains.
The best practice would be to acquire a domain that hasn't been dropped.
However this domain is 12 years old but it has been re-registered in 2014, most likely back-ordered.
When I visit archive.org to check the history of the site I can see there was some activity in 2015 but it looks more like a private blog network site intend to pass link juice as opposed to a money site.
I just spotted some links to a limo site while the site we're talking about is in the audio niche (think car audio, headphones, speakers).
In other words, it has all the signs of a domain that you'd usually want to avoid!!!
Going back to 2011 we see the original purpose of the site which turns out to be a legitimate site around a very expensive audio product and well ahead of its time.
Because of that, it managed to attract links from:
Gizmodo
Wikipedia
New Atlas
Wired
A DR90 .edu site
Cult of Mac
Engadget
Thrillist
And a whole bunch of other high-authority sites.
One of the most impressive backlink profiles I've seen in a long time.
It redirects to one of the main categories on the site and it didn't take long for the results to kick in with continued growth.
Was this all planned?
Not by us to be honest.
We acquired the site with the redirect in place already and it just kicked off.
After digging a lot deeper we came to the conclusions discussed in this post.
Everything is perfect, whether it comes to the technical SEO aspects, the site structure, the content itself, and the impressive link profile.
The original site owner that we bought it from did a magnificent job and even a seasoned SEO like myself can learn a few things from it!