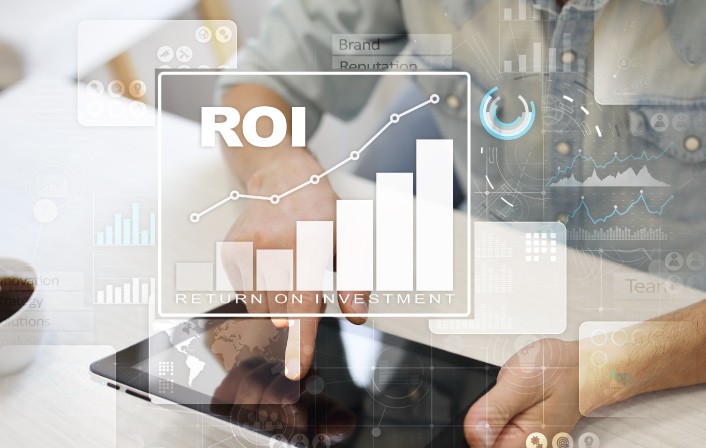 This is always a tricky subject because no numbers are set in stone.
SEO depends on a lot of factors that include content velocity, technical improvements, content optimization and so forth.
For the sake of this article we assume nothing else gets done other then building links.
Before we look at some examples let's talk about backlinks in general.
Breaking down your backlinks
Every site, regardless how small or large attracts a lot of links automatically.
The larger you are the more links you tend to attract because your images start to rank in Google and they attract scraper links.
So for instance, a site that doesn't rank for anything won't attract much spam either as no one can find it.
Most of your backlinks do nothing for your rankings, if not hurt it.
That includes scraper links you naturally attract as well as the majority of the links you've built yourself.
For example, I've never seen a site rank with nothing more than citations and press releases (unless the release went viral):
Let's categorize them all under rather useless links and those include:
Press releases
Local citations
Social bookmarks
Standalone web2.0's
Forum profile links
Blog comments
Audio/video sharing sites
Doc/PDF sharing sites
Social media links
Scraper sites
Other random spam
Now let me say that when you combine all these you will see some improvement but it's barely scaleable because having too many of these self-generated links will trigger spam filters so you don't want to go to crazy with these.
There are some 'public' links that work and this is why Google warned against them:
web directory links (work amazingly well in some countries)
forum links (not to confuse with profiles)
PAD submission links (this used to work like gangbusters years ago)
resource page links (another one that Google warned against)
guestbook links (another form of commenting but used to a lesser degree)
I'd be very careful with web directory links if you are active in English markets, while forum posts can be rather time intensive.
All the links I mentioned above are good for 90-95% of your backlink profile, whether you build them yourself or not, and they do very little for your rankings.
Let's look at links that do work
The best links you can get are links that you get directly in your industry, a few that cross my mind are:
Your chamber of commerce
Dealerships
Manufacturers
Local sites
Partners
Colleagues
Clients
The main issue here is that these links aren't scaleable, you are only a dealer for so many brands, there are only so many local government sites that would link to you, and there is no abundance of other well ranking sites in your area either.
The main point here
90-95% of your links are rather useless, as in they come from pages with zero strength nor traffic.
5-10% of your links come from sources you have barely any control over.
Once you've maxed out on these there is little you can do other than:
Digital PR/HARO (help out a reporter), to attract links from nationwide news sites among others.
Guest posting, either paid or free, there are lots of sites that invite contributors.
Content marketing, taking a pro-active approach to come up with creative ways to attract links.
Two out of three of these options aren't for everyone because they are either crazy expensive when outsourcing it or they are largely a hit or miss.
Which leaves, guest posting!
So what is the positive ROI of guest posting?
Considering there aren't a lot of other links that help your rankings and you'd be stuck at page two somewhere there is almost no ROI to speak of.
Basically, any SEO-based ROI passed the point where you're done scaling could be attributed to guest posting.
Once again, we're not assuming you are doing anything else here such as scaling your content production, which could definitely have a massive impact on your rankings. Topical authority is for real.
Let's look at all your links again
This time we look at the role of each link category when it comes to your rankings:
90% spam/public links that hardly do anything.
5% natural acquired links, the links that work.
5% guest posts/link insertions.
So let's say you have 100 sites linking to you and you don't rank for much:
90 useless links (a dozen press release links, a few dozen citations, a handful of all the other links because you bought some link package at an online forum or freelance site).
5 non-replicable links, chamber of commerce, a few brands, a local site, and a client linking to you.
5 guest posts, either through outreach or you bought them, or link insertions for that matter.
Will those 5 guest posts make a massive difference?
No.
The other five links are much more valuable than those guest posts, I'm not going to lie about it.
Your keywords are still stuck at page two other then your place in the local pack.
Those 90+ links don't do much for your rankings other than maintaining your Google My Business listing.
But why should you stop after buying five guest posts?
Now it becomes interesting because this is how brands are born.
This is how affiliate marketers and lead generators can thrive without any GMB listing at all.
Why?
Because they buy many more than just 5 guest posts, they buy dozens, and some take it to the extreme and buy hundreds.
Now we can talk ROI
So what do 50 valueable links cost? Let's split it up:
25 link insertions $2000
25 guest posts $3000
Total cost: $5,000
Five grand can easily be wasted on a content marketing campaign with no results to speak for.
You can do the math yourself when you attract 30% more business, or 50% or double up as I have no idea where you are coming from.
Others take it a step further and buy 100-200 of these links and see ranking increases of 300%-2,000%+.
If they hadn't utilized paid links they wouldn't have gotten anywhere or remained a one-man business depending on referrals.
But if you want to grow and crush all your competitors this is one way to accomplish it without going bankrupt on paid ads.
You know why so many phone you every day to run your marketing campaign?
Because apparently it's one of the easiest products to convert customers because it's easy to measure.
SEO is a lot harder to measure but it won't make you go broke and even when you cut it down to zero you still enjoy your new gained rankings for years to come or till your competitors catch up but if you operate locally you'll find most of your competitors aren't doing much really.
In other words, the ROI of guest posting is basically unlimited.