Full SEO Service for Small to Mid-Sized Business Owners
A lot of business owners we speak to are frustrated. Unfortunately, putting a sign outside your shop or an advert in the local newspaper is not enough.
The world has gone digital
These days, people look for everything online, including your business.
It doesn't even matter which service or price is the best, all that matters is which business can be found. It's perhaps not fair, but it's the way of the world.
So businesses like yours try to have an online presence, but it's confusing. There are so many options available it can feel overwhelming.
It can also feel like a bottomless pit. A total waste of money.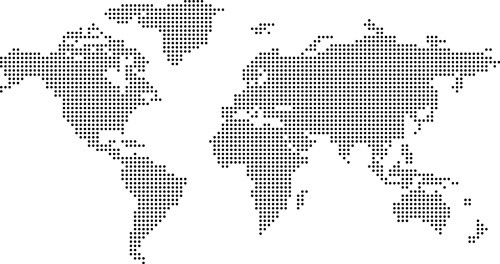 If that's how you feel, you're not alone.
We meet a lot of business owners who are just too busy running their business.
They lack time, energy or knowledge to market their business online, so we help, and the first way we help is with some free advice.
The advice is really simple: search engine optimization, it's the foundation of marketing online.
Ranking at the top of Google's first page allows you to reach more people that are actively searching for your product or services.
The most cost-effective solution
You probably know about SEO, but if you're not doing it already, perhaps you are not sure of the benefits.
99% of people use Google to find products and services
Your customers are using Google every day to find your products and services.
If they're not finding your business, they're buying from your competitors.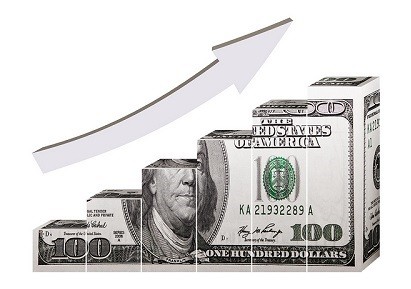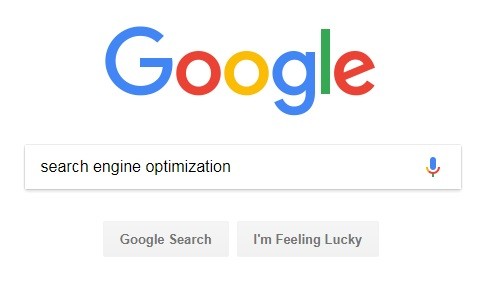 Think how you use Google
When you search for something, how often do you look past page 1 of the search results?
That's what 90% of all searchers do.
They trust Google and the search results they give them.
They only look further than page one if they're looking for something really specific.
Your business needs to be on the 1st page of Google
Simply because you make more money from SEO than any other kind of marketing, as everyone uses Google.
Searchers trust the results from Google, including your website, and many visitors are just looking for someone to buy from.
SEO is not voodoo, it's all about data
We use software that tells us exactly how many people are looking for your products and services each month.
We can also determine how many sales this should bring you when you're on top of the search results.
We can analyze your website, your competition and your industry by different data.
With all this information, it means we can sit down with each client and tell them what works needs to be done, how long it should take, and when the results come in, and what kind of results they can expect to get.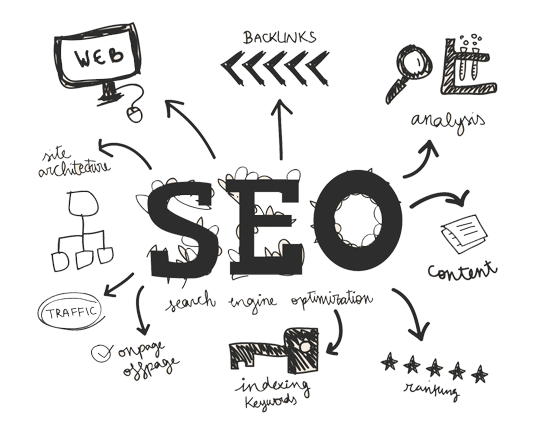 Here's some of the work we'll do to help your website get to the top of Google:
SEO Audit: We'll assess your website to ensure it's optimized for both Google and your customers. Everything from page load speed to content.
Blog Maintenance: Having a blog matters to Google, we'll upgrade yours (if you have one), or build you one (if you don't). Your customers will like it too.
Keyword Research: Using software and competitor analysis we'll create a list of the exact phrases people use to search for your services and products.
Social Media: If necessary, we'll set up and optimize your business social media profiles. Google loves social; it shows you're connected to your community.
On-page SEO: We'll fix any technical problems, label and structure your website so it's optimized for SEO and that Google likes your website and business.
Competitor analysis: Sometimes it's not necessary to reinvent the wheel. We'll analyse what your competitors are doing that's successful, and we'll replicate it.
Offsite SEO - The Most Important Ranking Factor
We'll connect your websites to other websites using a variety of strategies. Google see's trust and authority in links from other sites.
If they're from the right sites that is, and we are an expert at acquiring the right links for your website.
Before you need to commit to anything
We call it our SEO Audit, and it's the very first step of SEO with Serp Trust.
To get your very own SEO Audit, so you have a clear picture what SEO can do for your business.
How long it will take, what costs to expect, and also what kind of results you should expect
We can tell you how much money you can make from your website when it ranks at the top of Google.
To get the ball rolling just click the button below and we'll get back to you.
Request SEO Audit