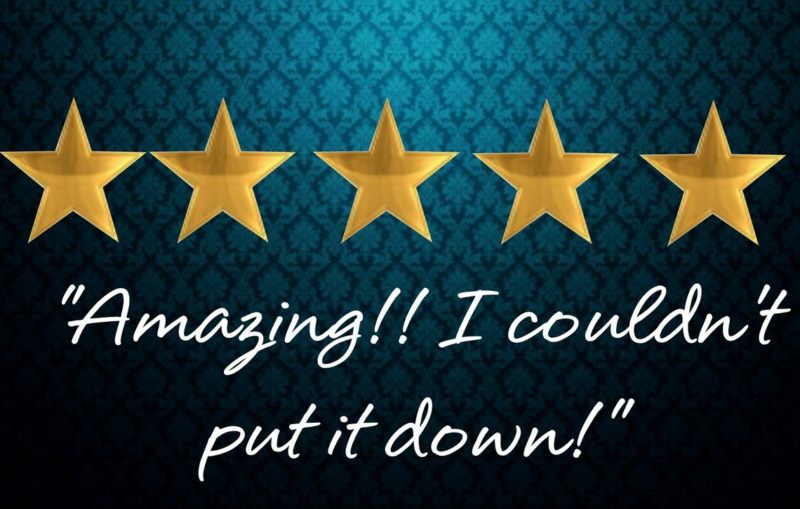 You don't have to bring out your inner Shakespeare to write a good review.  However, having a few key components in a review and knowing what not to do is as vital as writing a good review. There are certain legalities to consider, ways in which redundancy and clarity are a concern, and probabilities in getting a rehire if you follow these guidelines in your next job as an Amazon review writer.
Let's start with the big no-nos.  So often copy and paste has become the lazy man's calculator of writing. Why rewrite something differently when you can just copy and paste the title, right? Wrong. It looks unprofessional and is detracting from the ability for the review to seem personalized and authentic.  
When writing a review, do not copy and paste the title/name of the item multiple times into a review.
Change the name, shorten it, and don't add the features multiple times.
Here is an example of this copy and paste formula going array.
The RDSEx395 Silver Toaster with built-in Defrost is both silver and has defrost built in for all your needs with thawing out things in your freezer. The RDSEx395 Silver Toaster with built-in Defrost is sleek and clean, RDSEx395 Silver Toaster with built-in Defrost looks great on any counter in any home or office kitchen. RDSEx395 Silver Toaster with built-in Defrost is reliable and comes with a two-year warranty.
I super exaggerated the point to exemplify the obnoxiousness of copying the title of the object in writing in a review. Be mindful that these reviews are meant to seem authentic and personal. When they are copied and pasted it takes the illusion of a person writing a review completely out of the picture. A reader would just skip this review completely and move on to the next one that seems more digestible and honest.
To be clear I will show how the example above can be rewritten to sound more personal and authentic.
The RDSEx395 toaster comes in a silver color and has a defrost feature built-in for all thawing needs. It is sleek and clean and looks great on any counter in any home/office.  The RDSEx395 is reliable and comes with a two-year warranty to prove it!  I recommend this model because compared to other models it has the longest warranty and has a modern sophisticated look…etc.  
In the example above, I only wrote the model number twice as to address the type of toaster I am reviewing. While the one above is a bit better, it still does not convey a personality or get me to want to buy it.  To write a full review one has to examine all the reasons they would want to buy it in the first place and what they would be using this product for in the first place.
Really Big Don'ts for Legality Reasons
Many people feel that to write a good review we have to discuss the details. While that is true, there are some details that are NOT worth mentioning. The prices of things are subject to changes as well as shipping policies and user ratings. Amazon has a zero tolerance policy for many types of things and it is important to know what not to mention when writing a great review. Know your laws before you start writing. If you ignore these rules you will be banned from the platform and it could cause not only the job you are working on, but also future potential jobs simultaneously.
Some of the most common illegal written mistakes:
Mentioning Price
Discussing Shipping Policy
Writing on user Ratings
Plagiarism
Writing in first person as if you have used the product when you don't own it.
Plagiarism should be an obvious yet many people copy feature lists. Including names and descriptions. If an article is 10-20% unoriginal it will not be used. It is not okay to rewrite paragraphs, sentences, or descriptions. Don't write about a feature unless you have a bit more to say than naming what it is and what it does.  While I understand sometimes it is hard to figure out what to write about with each product, doing some research on common buyers can be helpful. Don't just stare at the product in hopes you will figure more things about it.
Number five on this list can be confusing for novice Amazon reviewers. While it is encouraged to write in first person to seem more authentic, it is illegal to act as though you own something you don't. That is just lying.  If you have never touched the product then don't write as if you did. It is not a truthful review and that is what is most important in writing reviews.
It is significant to note that reviews don't always have to be positive, only informative and honest. The more you only put in positives the less genuine it will be perceived. All products have their pros and cons depending on who is buying it and what it is being used for. For example, there are many air conditioners but each buyer will have specific sizes, regions, economical needs, and efficiency needs that differ. When fully outlining any goods, it is important to take the product from a specific angle. Write as yourself and with thoughts of your needs. If you would not use the product, think of a person who would and try to write from that perspective.
Researching further into your merchandise and looking for common buyers will make a review stand out. If you can list special features that would be helpful for a certain kind of buyer and differences between models you are doing a great job. For example, if you are writing about a vacuum, discussing the differences in having a pet versus a child and features that may be important for both. Some vacuums help alleviate unwanted bacteria versus others are perfect for pet hair. A lot of buyers get tripped up on their priorities and discussing your own personal needs can help them circumnavigate what to look for when buying a product. A review is built to help people figure out what their demands are and if that item will fulfill their needs. Each product is made for a particular consumer, so, don't worry too much about discussing more or less affirmative attributes.
Here is an example of a good review:
Zazz Electric Razor Review
I don't know about you, but when I am looking for a razor, I am looking for something that is easy and quick to use. I don't like fumbling around with different attachments, cleaning needs, aloe strips, or blade oiling. I prefer just buying a new one when it gets dull over trying to keep my 40-year old families razor heirloom.  The Zazz razor seems to have most of the components that I often find myself looking for when I am in search of a new electric razor.
Cheap
Easy to clean
Both battery operated and has a plug-in feature
Length adjusting guard
A brush to clean the hair off
Cool Modern Style
For me, that is all I need. I don't like having to bring a bag with all these added pieces whenever I go on business trips. I am looking for something easy and disposable. This electric razor is not for everyone, though. My skin is not sensitive and I don't need any protection for razor bumps. I don't know if this would be the product for someone with sensitive skin. It also would not be a professionally used electric razor, definitely home use only. I am not extremely hairy and only would be using this product for normal day-to-day shaving.
Also, it looks pretty cool too. It has a funky silver and black color design that is modern and doesn't look bad just sitting on my counter in the bathroom. My wife always gets mad at me when I leave everything out on the counter. Perhaps, if it looked cooler I can get away with not putting my things in the drawer.
All in all, this product leads in the industry for people who are minimalist and efficient. It has all the basic features without being too complicated. It only requires a few batteries and you have yourself an all in one electric razor without breaking the bank. I would recommend this to most people as a perfect item for the average man.
I hope this outline was helpful and you feel you are on your way to writing excellent reviews.
Follow these easy guidelines and steps and you will be much further than most novice reviewers. Good Luck!