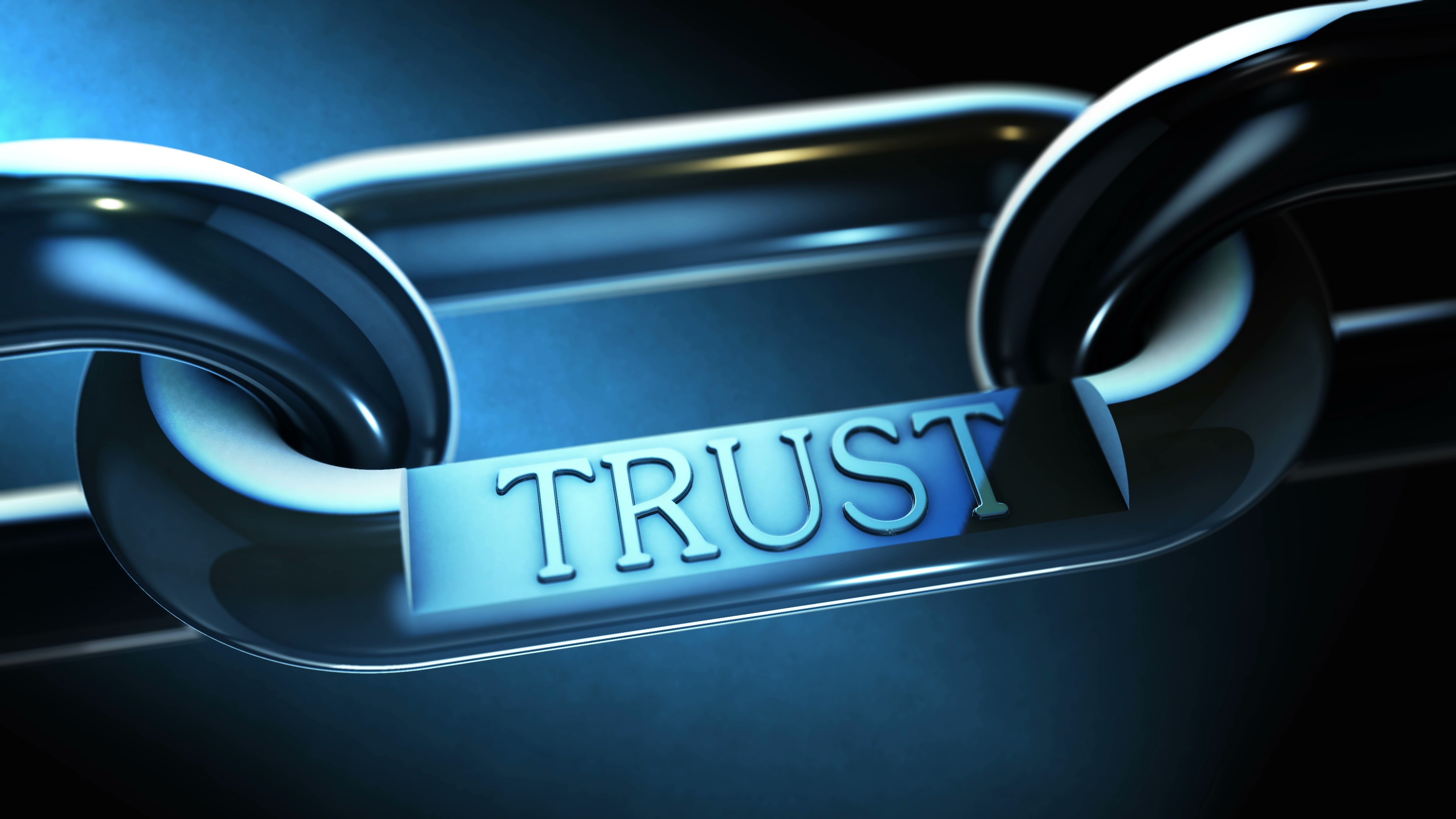 Have you always wondered which anchors to choose?
You're not alone, we all struggle with this!
But today I'm going to explain to you the perfect anchor text strategy that has been working like gangbusters in 2018, 2019, and there is no reason why it would stop working in 2020 and beyond.
Fair warning: It's a rather conservative strategy.
Which means it will keep you SAFE.
Especially important as the costs of SEO have increased, in the past you could build a hundred or more PBN links for less than a thousand dollars and rank for virtually anything medium competitive.
Times Have Changed!
The price of a high-quality guest post runs from $80-$160, that's 8+ times the cost of a private blog network link.
So the most important aspect today is to:
Protect your investment!
Now that that's out of the door let's talk strategy.
A Quick Break-Down of Pages
Each page requires its own strategy and there are three main types of pages:
The homepage itself.
Commercial pages (your most important posts/pages).
Informative posts/pages (not so important).
It's important to note that when Google gives out penalties based on anchor text profiles that it doesn't just look at one specific page.
It looks at the site as a whole so you can manipulate this for your own benefits.
Our anchor text strategy is largely based on that fact.
Though others might dispute it, saying only one of their pages tanked, while the rest ranked as usual, and yes I've seen that as well.
But the point is that other pages still have a say in it whether a certain page gets affected or not.
Hence we look at the overall picture instead of staring at every single page, all this for steady long-term results.
I'm Going a Little Too Fast Here
Before we can determine an anchor text strategy we have to look at the type of site we are trying to rank:
eCommerce sites (in this case you probably want to rank inner pages and categories)
Service sites (for example a plumber or a dentist, in this case, we want to rank the homepage)
Affiliate sites (once again, you most likely want to rank inner pages).
So let's start with small sites based on a specific type of service where the homepage is the most important site we want to rank.
The homepage of the above site sums up everything, although they do have a service page which covers other services their main priority is clearly to rank for their main keyword 'emergency electricians London', and it's a quite lengthy page full of CTA's, and when I searched for 'electrician London' the homepage is what came up at #3.
In this case, we don't have to put too much thought on it if we stick to certain percentages:
The homepage
You want the vast majority of your links to have brand anchors.
So we can go with a strategy like:
70% brand anchors
10% generic anchors
20% commercial anchors
When we talk about brand and generic anchors we also like to mix it up a bit with anchors like:
visit SerpTrust
SerpTrust – The Outreach Expert
according to SerpTrust.io
Affordable guest posts by SerpTrust
SerpTrust says…
Pure brand anchors include:
https://www.serptrust.io/
www.serptrust.io
serptrust.io
SerpTrust
Serp Trust
Inner pages
A small service related site probably doesn't have too many inner pages except for perhaps:
An about page
A contact page
A FAQ page
A portfolio
You don't want to build too many links to such pages.
Personally, I wouldn't build more than say 10-15% of all my links to such pages, and when I do I most likely use the URL, brand name, or post title as anchor text, which results in anchors like:
SerpTrust's contact page (brand/title)
visit our about page (generic+title)
frequently asked questions (title)
Just keep it simple and natural, there's no need to talk about percentages here as we aren't trying to rank for anything.
Let's Talk about Larger, more Interesting Sites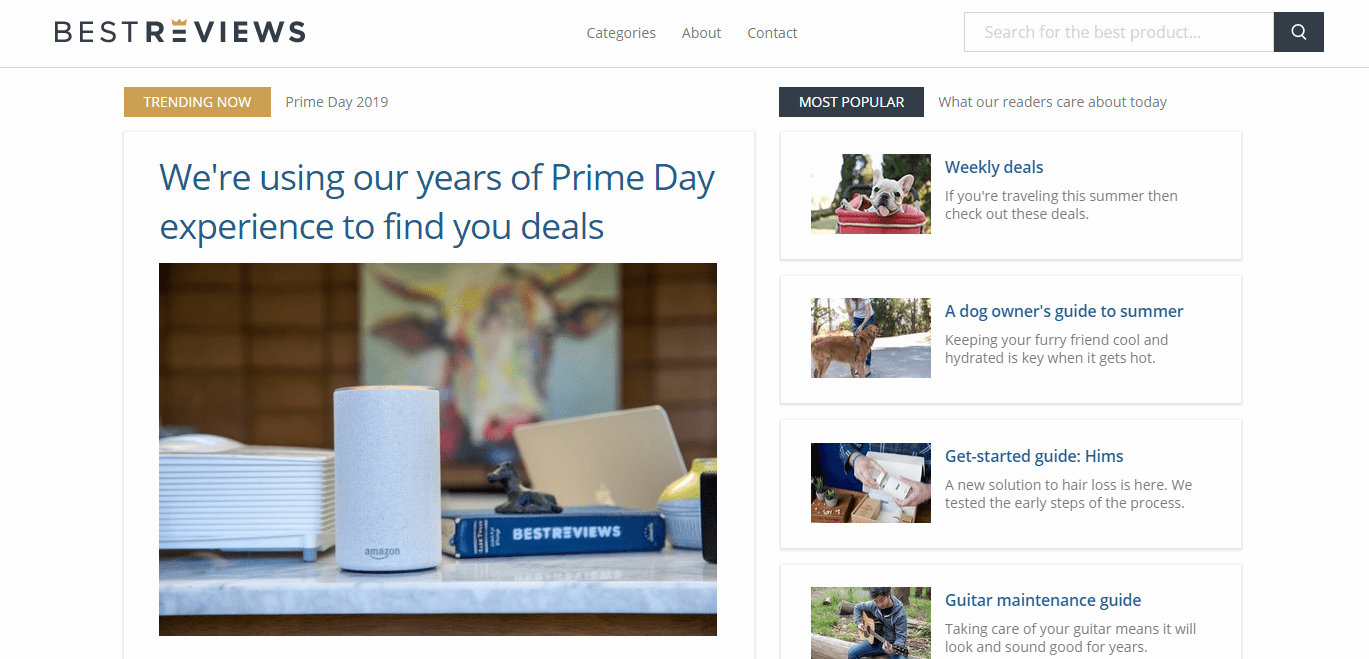 Aah, BestReviews dot com!
An affiliate site same like any other, except that they are one of the larger ones.
The homepage covers a lot of different topics, a generic post, weekly deals, dogs, hair loss, guitars, and hundreds of different products and topics.
It should be clear that if it were your site that you don't want to rank the homepage for any keywords besides the name of your website.
So the anchor text strategy for the homepage is rather simple:
Pick anchors like:
BestReviews
bestreviews.com
https://bestreviews.com
visit bestreviews.com
etc
In other words, an anchor text strategy 100% based on the brand and simply vary it up.
Now let's talk informative pages:
Unless your main monetization method is Adsense you don't really want to put a ton of effort into ranking those as it simply won't pay off.
So why bother much about anchor texts?
Exactly, we don't.
Earlier I talked about how all pages can affect the site as a whole when you over-optimize your anchor texts and how you can manipulate this for your own good.
So we are going to be extremely conservative with our anchors here to build up some goodwill from Google.
40% URL anchors
35% brand anchors
15% generic
<5% title anchors
<5% commercial/LSI
Google says to be descriptive with our anchors but that's some tricky advice!
Still, because Google says so I would throw in some extra URL anchors, I mean what's more descriptive than that?
So far we haven't forced anything.
Pretty much 100% brand anchors to the homepage.
A very conservative approach for our informative (supportive content) pages.
Time to rank our money pages
The first thing some people do when trying to rank their money page is seeing what strategy other sites (that rank on the first page) use.
But that strategy has some flaws:
Anchor weight is often completely ignored (more about that later down the post).
Internal links are ignored (it's hard to spot them really as most tools don't show such data).
There might be hidden links (where the site owner blocked Ahrefs/Majestic and so on).
In other words, you are working with incomplete data, which makes it a somewhat risky strategy.
And because we invest a lot of money in our links do we want to risk that?
No, we don't.
Sure, it could cost you a few more links but SEO is an extremely profitable strategy (in the long run) so spending a little more isn't all that bad.
After all, you are going to benefit from your rankings for a long time to come!
Also, when people get away with much more aggressive anchor text strategies it often concerns specific (rather spammy) niches like payday loans, gambling, cryptocurrencies (new kid around the block), or niches with zero competition.
Well, if your niche has hardly any competition you probably won't even need guest posts to rank for your keywords.
A bunch of citations, some local links, maybe a press release, and a couple of PBN links for some strength will do the job just fine in uncompetitive niches.
So let's talk strategy for medium-high competitive mainstream niches:
50% brand anchors (URL's included)
15% generic
10% brand + key phrase
10% LSI
10% partial match / LSI
5% exact match (single +  plural)
When you sum this up about 35% of your links will have your keyword, part of it, or something closely related to it in the anchor.
Because of the way we divide it this is perhaps not ultra-conservative, we saved that for the homepage and informative pages, but it's still a very safe strategy that will book you awesome results.
Hence the title of this post: "The Perfect Anchor Text Strategy".
Literally, nothing can go wrong here.
Trust me on that.
Example of anchors:
Brand anchors – we explained that one before, let's not repeat ourselves.
Generic anchors – visit our site, click here, read more, more information, check this out, have a look, etc.
Brand + key phrase: quality guest posts at SerpTrust, SerpTrust.io – guest post outreach, SerpTrust, the SEO expert!
LSI: I suggest you use LSIgraph for this, it are synonyms and other related terms that don't contain your exact keyword.
Partial match / LSI: Mix it up, SEO is an LSI for guest posts, so an example would be: guest posts are the most effective SEO strategy, but don't strictly stick to such long anchors, you can also use pure partial match like: 'high-quality guest posts, buy guest posts, guest posting service, guest posts for sale' – as said, mix it up as much as you can!
Exact match: guest post, guest posts, buy guest posts, guest post service, guest posting service.
See, even with the exact match we throw in some more variants.
If you don't know what your exact keywords are you obviously need to launch up Google's Keyword Tool in Adwords, to find what's relevant, or simply enter your keyword at the first page and see what others are using.
It really isn't that hard.
What You Should Absolutely NOT Do
This is probably the number one mistake people make.
Reserving your strongest links for your exact match anchors.
There is this thing that's hardly ever discussed called ANCHOR WEIGHT.
Remember that term, write it down!
What this means is that the strength of the page your link is on has an effect on the effectiveness of your anchor text.
In other words, if all your exact match anchors are on TF20+ pages, and all your other anchors are on < TF10 pages you have a problem.
As you are screwing up the percentages that I outlined above.
So instead of 5% exact anchor texts, Google might read it like 30% exact match because that's the calculated strength that comes from these pages because well, they drive much more juice than the rest.
In my previous post:
I talked about a client site that purchased around 65 guest posts so far and turned it into a mini case study.
He uses the exact same anchor text strategy as discussed in this post.
And no, he never looks at the strength of a site before he decided which anchor text to use.
What he does look at is the relevancy of the site.
The more relevant the website he gets a link from, the more inclined he is to use a partial or exact anchor text.
Which makes perfect sense.
If a site is ranking for the same or very similar keywords that you want to rank for then go for it and grab that exact match anchor.
You would be silly not to.
But don't make the same mistake many others have made before you, eg when you buy guest posts don't just buy them to get the right keywords in place, buy them for every one of your anchors (brand and generic included).
Expert Tip: To reduce costs a bit you can use link insertions for your generic and LSI anchors.
Most webmasters that sell insertions are rather lazy and grumpy so it can be difficult to have them insert your brand anchors, hence generic and LSI.
So There You Have It
Something that I thought I could sum up in 500 words, and before writing it I was a little anxious if I had to say enough on this topic, turned into an almost 2000 words guide.
Stick to this, bookmark it if needed, and thank me later!
I will publish this post in our group on Facebook so I invite you to join.