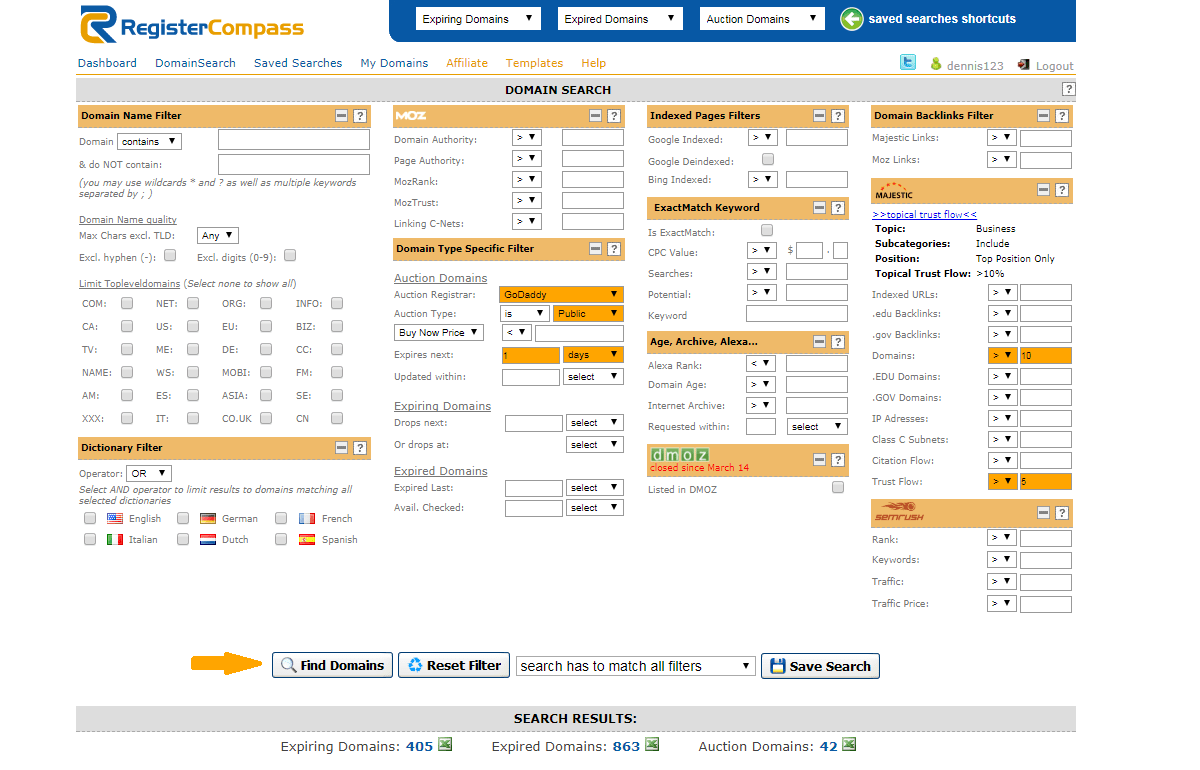 Do you need more website visitors? Perhaps you should consider setting up a small network of hyper relevant sites.
I'm currently building a small network for one of my clients, and I wanted to show you how to find clean domains at auctions.
The idea behind this is to setup new sites on those domains and link back to your own website, all this to improve your rankings in Google.
Step 1: Filtering domains
Head over to RegisterCompass.com and subscribe to their monthly plan. You will need this as otherwise it's completely undoable to go through hundreds of thousands of domains, if you don't have the budget for this tool you won't have the budget to set up a relevant network either.
Update: Rhys, who is a member of our group, just told me that ExpiredDomains.net provides Majestic metrics as well, and it's free!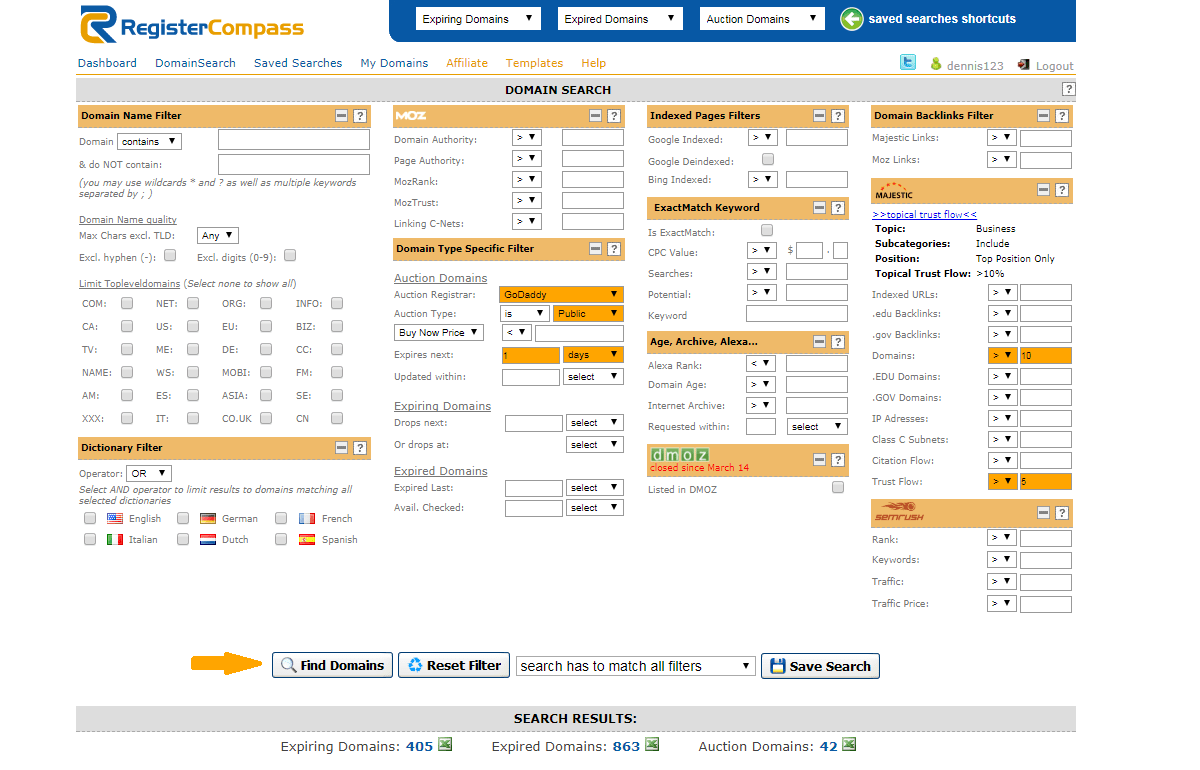 Don't get discouraged by the looks, it's the most reliable tool out there and has been for years.
As you can see there are 863 deleted domains (this is what we called dropped), 405 domains that are about to end up being deleted in a matter of days weeks. Such domains with the deleted status loose their age and part of their strength with it.
This is why I go for Auction Domains only, as these won't end up deleted, we grab them before they fully expire.
Everything in orange is what I selected:
Auction registrar: Godaddy
Auction type: Public
Expires next : 1 days (I'm in a hurry)
Majestic topical TF: Business (I want them to be niche relevant remember?)
Majestic domains: >10 (this means more than 10 domains linking to the site)
Majestic trust flow: >5 (a strength indicator)
Now all I have to do is click Find Domains, and we end up on the next page:
When you click with your right mouse button on one of the domains it shows you a list of third party services to look up the domain over there so that is what we do, and I select Majestic SEO from the list.
Step 2: Analyzing domains in Majestic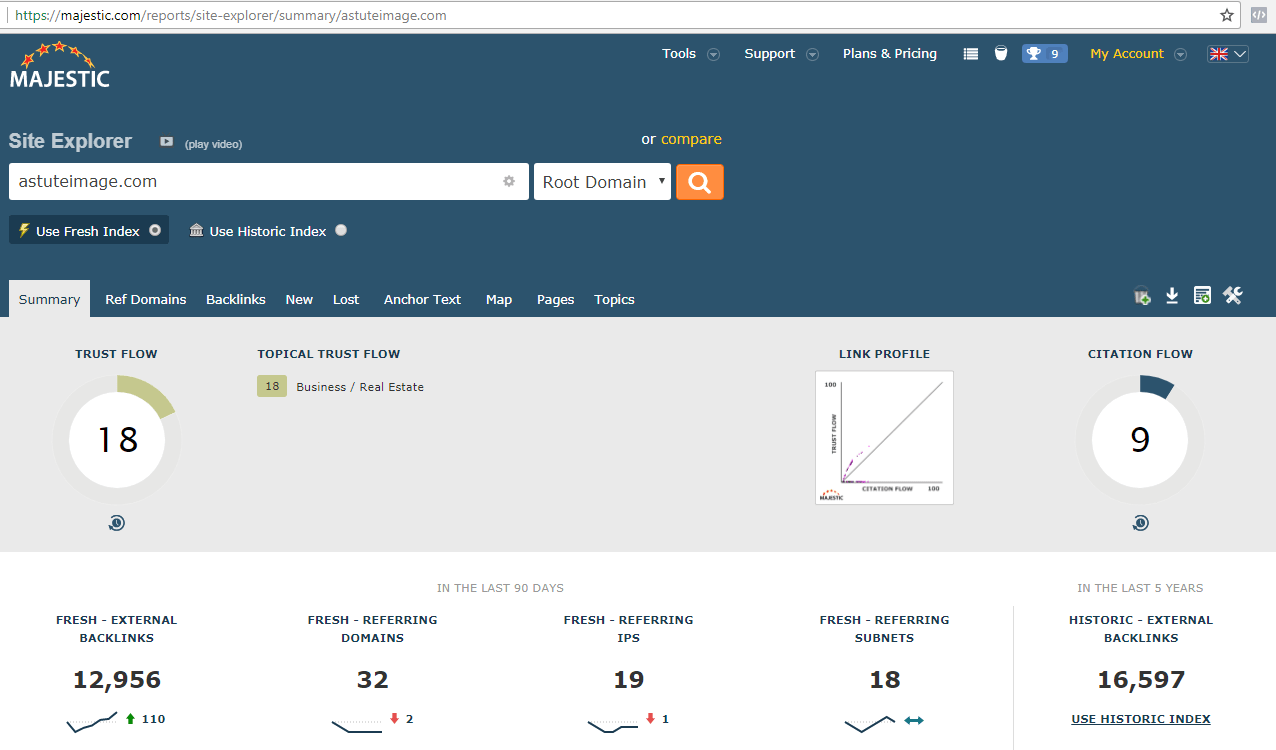 That doesn't look too terrible at first glance though there are a few things that I'm not too crazy about.
32 referring domains from only 19 IP addresses.
12956 backlinks from those 32 domains, hmmm.
Now I want to check those actual backlinks so I click on the backlinks tab:
Couple of things to pay attention to here:
1) The first four referring domains are all relevant to the site, nice.
2) Only the first link has a TF of 36, the rest is TF0, if this domain loses this link it's virtually worthless.
3) When I scroll down the list even more, after all it has 18 referring domains I see something I don't like, see screenshot below: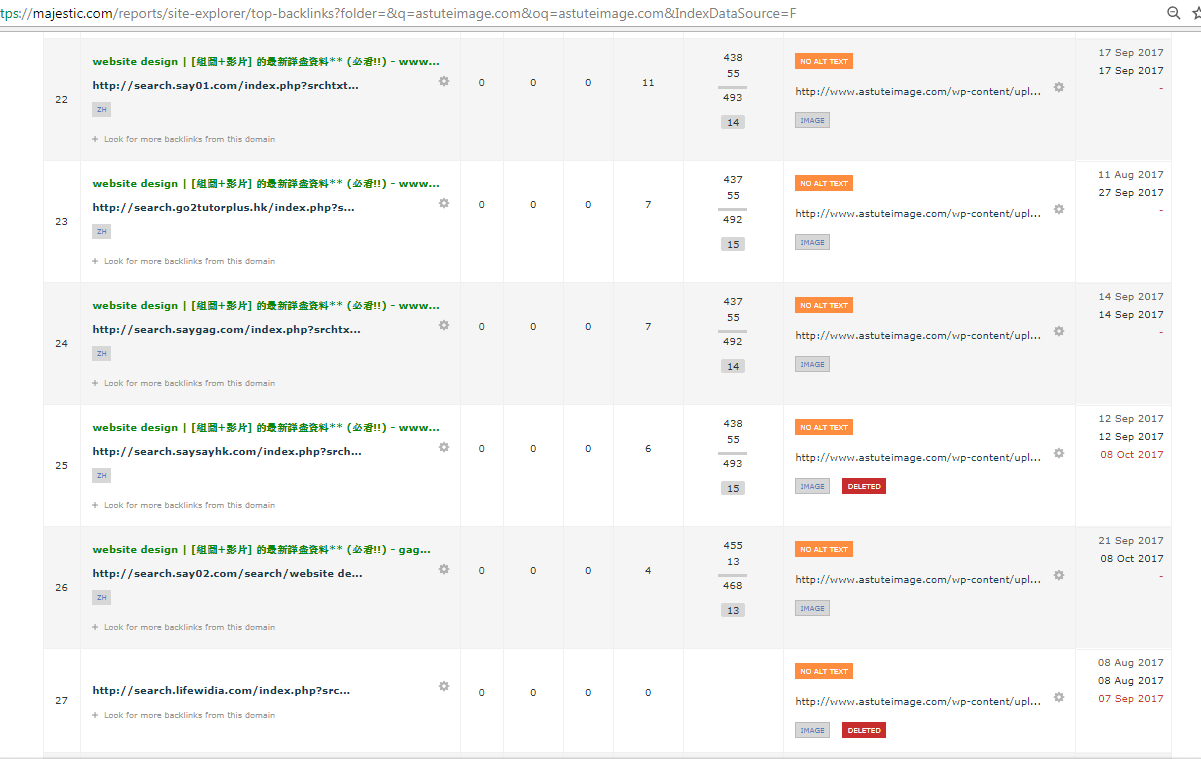 It has a lot of links from domains based in Hong Kong / China, and they all point at images, this are so-called scraper links and they often come and go, sure you can ignore them as they link to inexisting pages.
So let's ignore them for now and analyze the anchor text: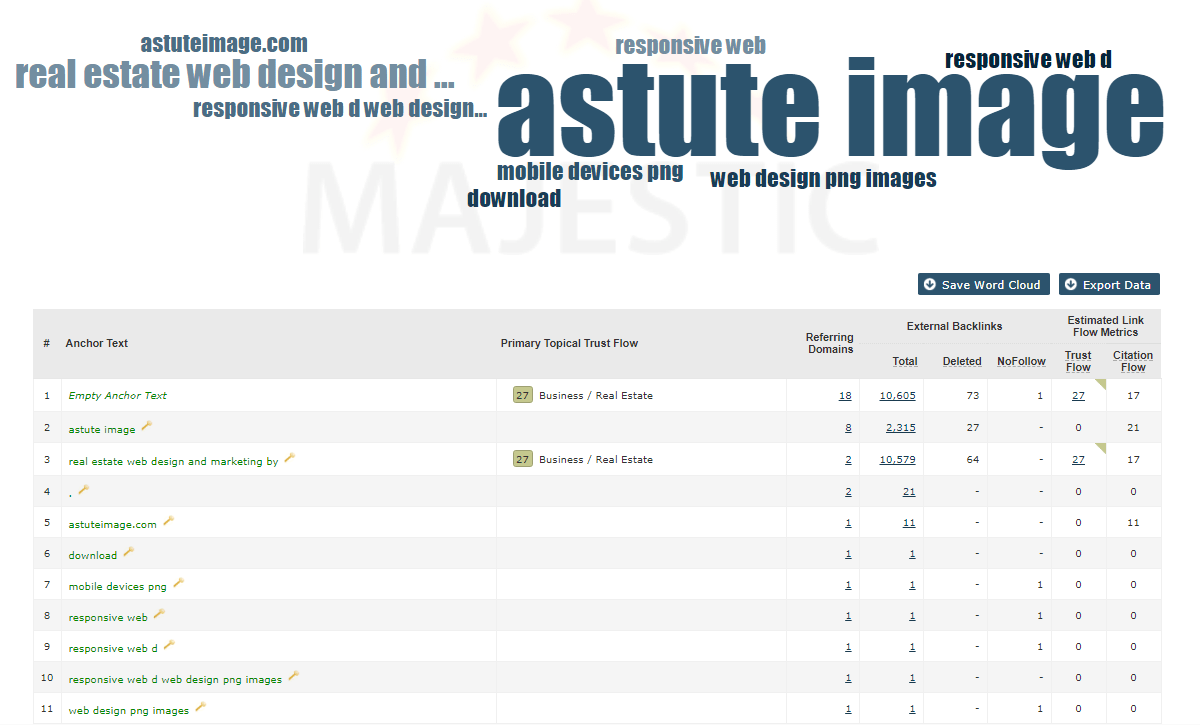 The keyword cloud looks fine with me, however as you can see it has 10,579 links from just two websites, one of them is: http://www.prescottazhomesearch.com/, I checked this site and that TF36 link doesn't exist anymore.
The website has probably been inactive for a while and Prescot Taz Home search probably found out about that and removed the link.
Another 10,605 from 18 referring domains, these come from Prescot as well, they had 2 sitewide links from them, an image link and a text link, however none of them exist. Only in the source page and I'm not entirely sure if Google counts hidden links. Either way it's a bad sign.
At this point we can give up analyzing the domain cause:
It has only one legit link that doesn't show up on the site, only in the source.
The link is sitewide, and rich in anchor text, though irrelevant to real estate.
All of the other links have a trust flow of one or zero, no strength.
However for the purpose of this post we complete all four of the steps.
Step 3: Is the domain indexed in Google?
Well see for yourself, though it are mostly sub domains that are indexed, I don't see the root domain show up anywhere.
So there is a chance the root domain has been deindexed by Google. If the domain had a lot of strong links, all pointed to those sub domains it could still be worth it to recover the sub domains and link from there to your site.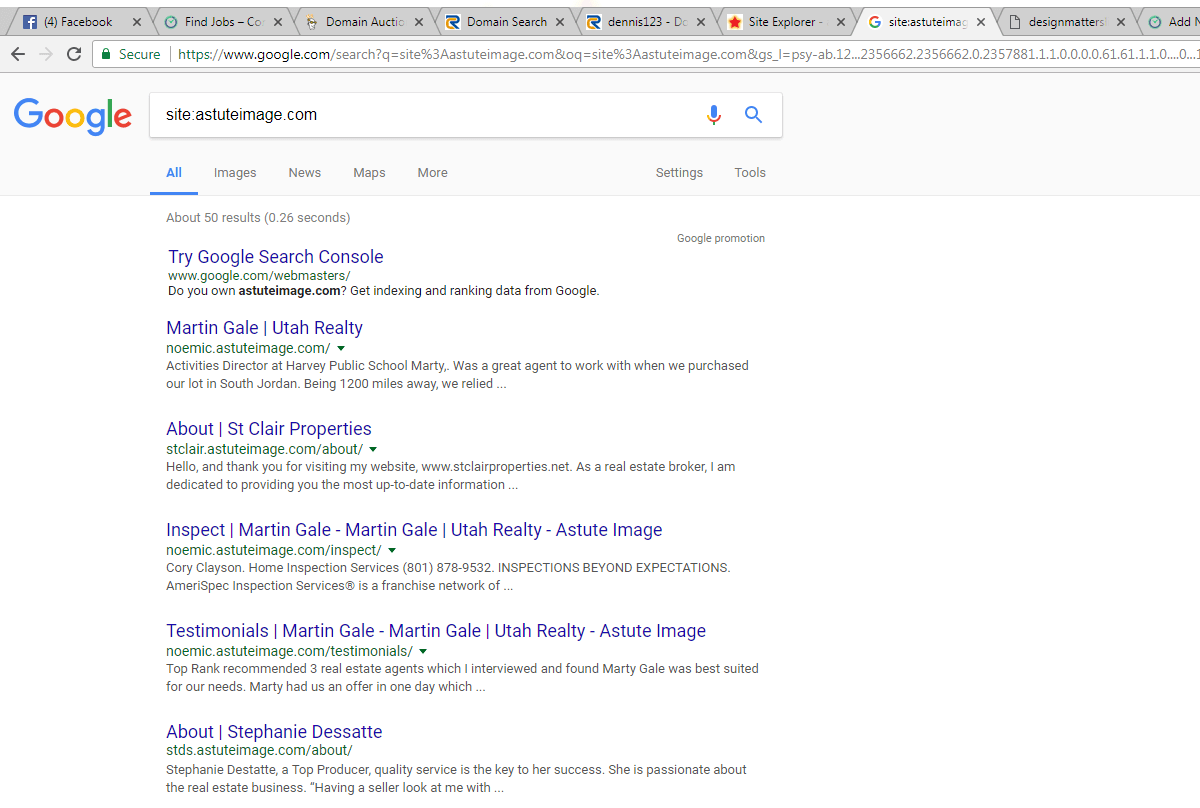 Side note: If the domain is deindexed you can look up the history in the wayback machine to see why it has been deindexed, no they won't give you the exact reason but perhaps the site hasn't been alive for a while (you can see this in the archive), so you shouldn't automatically discard it as worthless.
Step 4: Checking the Wayback Machine
Our final step before we start bidding is checking the domain at archive.org, we want to see if it's a legit site or if it has been re-used as a PBN, a scraper site or used for any other dubious purposes.
As you can see below the domain looks legit: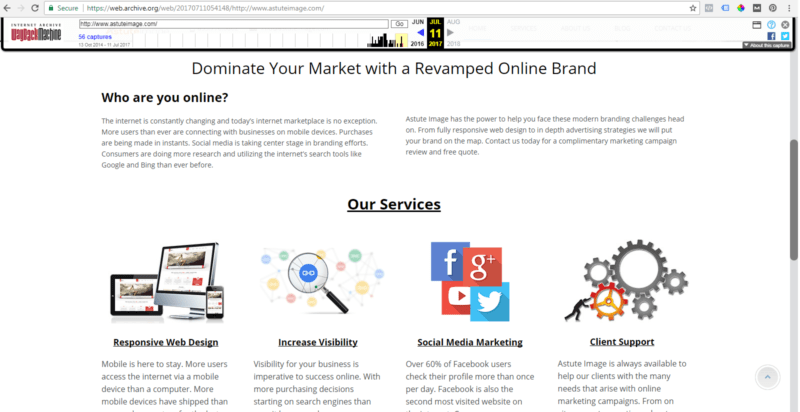 Step 5: Domain whois history
I prefer to use Whois Domain Tools for this as they provide a lot of data for free.
If the domain has been dropped before it shows under Registrar History, eg it says 2 registrars, 1 drop. This domain that I'm analyzing in this post has a very clean history, but as said the domain has no strength anymore.
Step 6: Bidding on the domain
For this we go back to Register Compass, right click on the domain name again and open it in auctions.godaddy.com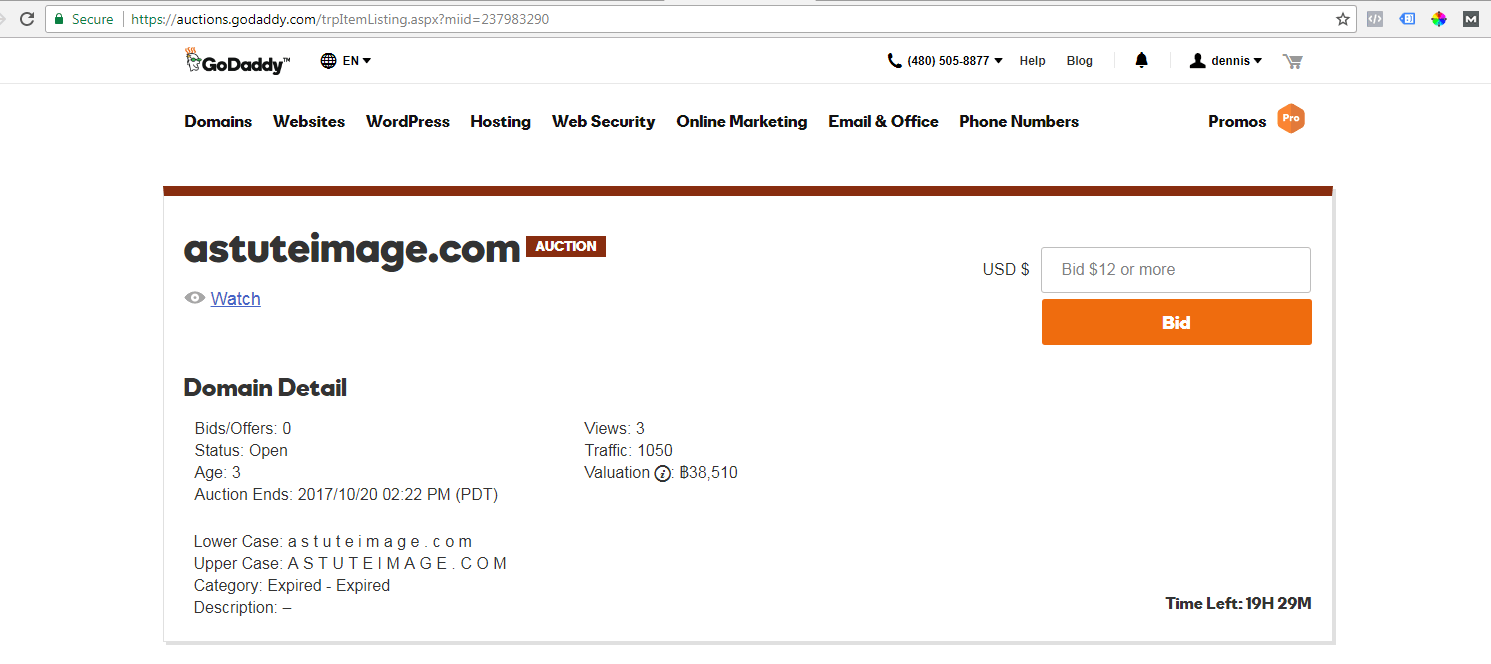 As you can see, it expires within 19 hours and 29 minutes and no one bid on it. I suppose this says enough, the traffic: 1050 should be taken with a grain of salt as I tend to think that's highly inaccurate.
I'm not exactly sure where they pull this traffic metric from but it looks off, same like the valuation of 38,510 TBH, which is approx 1000 euro. I live in Thailand so GoDaddy shows the amount in Thai Baht for me.
If the domain were any good I could now place a bid of $12 and would have a good chance to win it.
Extra costs: You don't get the domain for $12, you also have to pay for the domain renewal and whois privacy so the total price would come down to approx $35.00
Everything Quickly Summarized
This domain is not suitable to buy cause of a number of reasons that I listed already, though the site was legit, and if you are really hooked on it you could recover the site completely with the help of archive.org and ask Prescot to restore the old links and it would probably stay forever, IF they restore it.
On the other hand the previous domain owner could file a DMCA complaint as you're literally stealing their old site when you do that and there is also a chance Prescot informs his client that you restored it so overall that's a bad idea.
Anyway, as you can see it involves five tools / sites:
Register Compass
Majestic SEO
Google
The Wayback Machine
GoDaddy
And most of the analysis happens in Majestic as there you can check the backlinks, the anchor profile, and which pages received most of the links.
As you can see, it requires a bit of time to analyze each domain but it's pretty straight forward once you have paid accounts at RegisterCompass, Majestic and GoDaddy.
I hope you learned something from this quick and to the point guide, that includes every necessary step.
Check this guide to find out what to do with the auction domains that you just purchased: