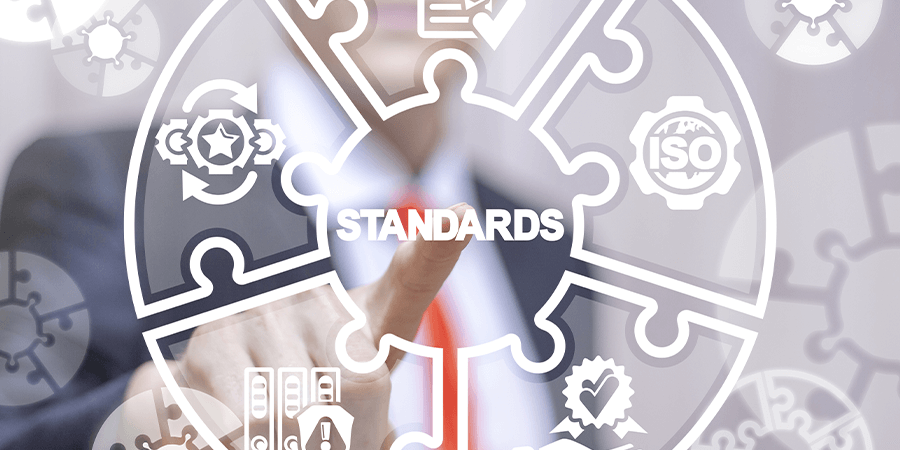 As you probably know by now, we are quite demanding of websites when they want to be part of our database.
We use a quality first approach and dive deep into the sites before adding them to our database.
Here is an overview of things we look at:
Sustainble traffic
Essentially, websites need a track record of consistent, healthy traffic over several years, with stable or increasing numbers. Some sites might experience traffic fluctuations due to peaks and dips, which could result from the nature of their industry. For instance, news websites or those that benefited from events like the COVID pandemic so we can be forgiving for those.
Ranking for valueable keywords
It's easy for someone to create a website on an expired domain, fill it with AI-generated content targeting meaningless keywords with zero competition, and witness a significant traffic boner within six months. However, such rapid growth is often unsustainable. We exclude these types of websites from our database. The sites need to rank for meaningful keywords with commercial value or it's a no-go for us.
Natural backlink profile
The website in question should have a relevant backlink profile, including related links and matching anchor texts that align with the site's theme. We also evaluate the ratio of total referring domains to the total number of dofollow referring domains from websites with a DR 5+ and 50+ organic traffic. If this ratio appears significantly imbalanced, we do not include such sites in our database.
Zero footprints policy
We exclude websites with rel="sponsored" tags or bylines that indicate collaborations or sponsorships from our database. However, we do occasionally make exceptions for "write for us" footprints. There are many reputable niche sites that invite guest contributors, which we acknowledge as acceptable practice, however, most of them we do ban from our databse.
Niche sites first approach
We could significantly expand the number of deals in our database by utilizing numerous lifestyle blogs and mediocre news sites. However, discovering top-notch lifestyle blogs and news sites is challenging, so we have raised the quality standards for including such sites in our database.
Multiple years of traffic history
This is closely related to sustainable traffic, a key factor of which is link velocity, or the growth and history of the number of referring domains. When a site experiences a significant surge in incoming referring domains, it often indicates more than just a collection of scraper sites deciding to link to it.
No repurposed domains
As said earlier, it's easy to make a website on an expired domain with AI content and rank it using tools like GSA. Spotting these sites can be done by checking their ranked keywords and backlinks. If a site ranks for outdated keywords, like those with a past year, it's a dead giveaway. Everything must match the site's theme, or we won't include it.
Clean sites only policy
Websites that excessively link to online casinos, essay writing services, and other undesirable niches don't make it to our database of carry a 'casino' label in our listings, after all we do have online casinos among our clients and prepared a seperate database for them. Sites that rent out homepage links from the footer and/or sidebar go straight through our blacklist.
Other things that make us stand out
We've worked hard to make your job as easy as possible, which is picking relevant websites to link to your site or your client's sites.
We have thoroughly examined every aspect of this process, and rather than providing various elaborate features to manage your orders, we've focused our efforts on researching potential backlinks for you to ensure you don't receive any duds.
Traffic charts on the database page
Tired of visiting third-party backlink analyzers? No need to, you can hover your mouse over the traffic chart symbol to view the organic traffic for a particular website.
Our internal blacklist consists of
A wide variety of sites that try to screw you over. This is not limited to sites that charge yearly for a link, sites that manipulate their traffic through CTR boosting methods making their traffic graph look like a crypto pump & dump scheme, sites that heavily overcharge based on their very mediocre metrics and so forth.
We reverse engineered many of our competitors such as NOBS Marketplace, Loganix, The Hoth, Adsy, PRPosting and numerous others and reached out to those sites. We ended up blacklisting 80-90% of the sites they offer links on. Absolutely despicable!
Categorization based on the keywords a site ranks for
Every guest post vendor out there categorizes a site based on the navigation items on the website itself. We categorize it based on the actual keywords the site ranks for.
A wide range of site metrics to choose from
We include every site metric we can think of such as DA, PA, and Mozrank by Moz. DR, RD, Traffic, and Keywords by Ahrefs. TF/CF by Majestic and you can easily use our slider filtration system to sort our database.
In addition, you can select multiple categories and/or countries, for example you can choose to only show Canadian sites in the real estate industry. This is second to none in comparison to other guest post brokers.
Save money and go for a link insertion instead
We project the price of a link insertion and the option to choose a link insertion straight at the guest post database page so you don't have to waste time browsing two database pages individually. Link insertions are usually a lot more affordable opposed to guest posts.
Country-based traffic
If you target the UK with your website you want links from websites that don't just have the .co.uk TLD, you want links from sites where the majority of the traffic originates from the UK. We indicate our deals as such to maximize your opportunities.
As a result of our unique approach you will find .co.uk sites where the majority of traffic actually comes from the US, and as such we tag them with the US instead of the UK.
Is 800 or 1200 words not cutting it?
For guest posts priced below $169, we offer an 800-word article, while those above that price include a 1,200-word article. If you require more extensive content, you can easily expand it up to 2,000 words in 400-word increments.
Auto-reveal sites based on deposit history
We understand more than anyone that there is nothing as limiting as not being able to view the websites in full. This is the main reason why we go out of our way to provide you with as much details as possible for you to be able to evaluate our deals.
We can easily lift these limitations, as our platform includes a built-in check based on your deposit history. All sites will be revealed once you reach our minimum threshold. We might lower this 'hidden' threshold in the near future.
Most competitive & transparent pricing in the industry
For guest posts under $169 we apply a flat-fee margin of $30 and charge $20 for the content (800-word article), for guest posts above $169  we apply a profit margin of 25% and a flat-fee of $30 for the content (1,200-word article). We make even less on our deals of the month.
On our link insertions we make a minimum of $19 or 25%, we have to do it like this because our link insertions start from $29 only.
More importantly, we don't cheat
Others who claim to apply a flat-fee mark up usually inflate the costs they pay the site owner to maximize their profits. I ran a comparison against one such provider and it turned out they overpaid the site owners in 85% of the cases while they paid the site owner less than us in less than 5% of the cases. For the remaining 10% our prices are balanced.
We bargain hard with our website partners, but sometimes old deals let others get better prices. Also, there are outdated deals with prices that haven't changed in a long time. This could be why we pay more than our competitors for near 5% of the cases.
Our team
Our team consist of three freelance writers, and me, the author of this blog post. A compact team that can easily be expanded when needed. We all work from home and that way we keep the overhead costs to literally zero which allows us to operate at minimum profit margins.
Two of our writers are born and raised in the UK, one lives in Thailand and the other in Laos. Our third writer, an excellent copywriter from Australia, helps us occasionaly while he's on a roadtrip.
In Conclusion
If you've been burned by guest post providers in the past or present we urge you to try our services and you'll find out quality can be had at an affordable price.
When you create an account you will gain access to our database, however, the sites are only partially revealed. Once you reach a deposit history of $500 all the sites will be revealed automatically.
Feel free to send us an email to reveal the sites of your choice before you make a deposit.
Hope to see you inside!