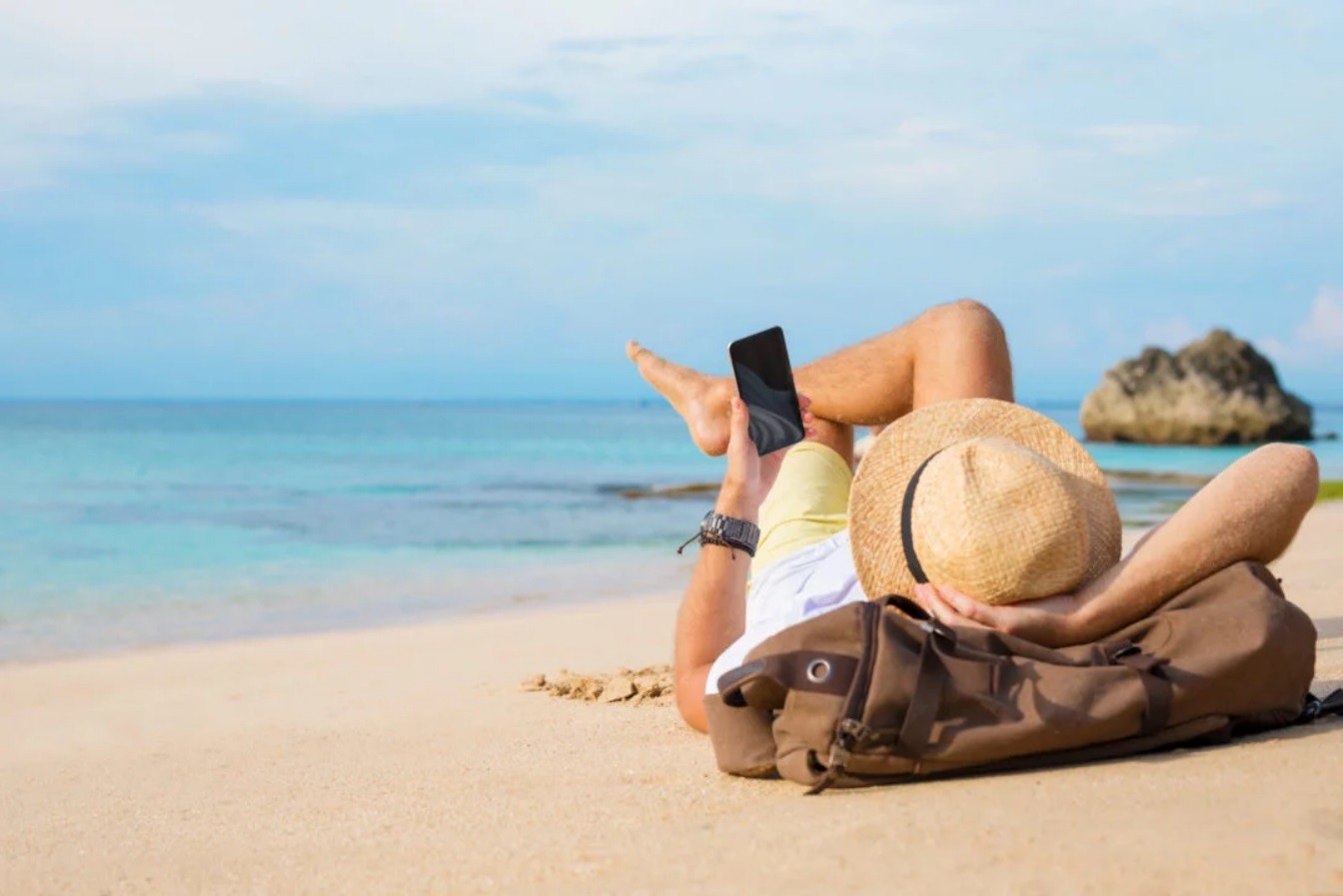 Tired of tackling website creation and SEO on your own? Introducing our all-in-one, completely hands-off website building and search engine optimization service.
With our hassle-free package, you can finally take website creation and marketing off your plate. Our experts will handle everything for you – from initial site setup to ongoing content creation, optimization and promotion.
Simply provide your business details and leave the rest to us. We'll build and host a custom WordPress website optimized for your niche, produce engaging on-brand content, and implement proven SEO strategies to improve your rankings.
No more juggling web developers, writers, backlink builders and SEO agencies. Our comprehensive service combines all the elements you need to establish and grow an online presence.
Sit back while we work hard to get your new site ranking high and attracting more qualified traffic. Launching a successful online presence has never been easier.
Our Service Includes:
Site setup: We will host your site on our servers or yours, install WordPress and any required plugins, configure menus and widgets, purchase LinkBoss for internal linking optimization, and more for a $50 one-time setup fee.
Domain Registration: You can supply your own domain or we can register a brand new relevant domain for you. The cost of a new domain registration is included in the setup fee. We can also find an expired/dropped domain if preferred.
Keyword Research: Our team will perform in-depth keyword research using Ahrefs and SemRush to target only low competition keywords under 10 KD. This is included in the monthly maintenance costs.
Quality Content: We'll create engaging, optimized content for just $2 per post including featured images. Content will be generated using Claude 2 and ChatGPT for natural writing.
Backlinks: We will create high-quality guest posts for your site for just $12 per post. This is cheaper than purchasing a tier-2 backlink as an upsell when ordering guest posts or link insertions. By managing the link building for you, we can build authoritative backlinks at a fraction of the typical cost.
Why Choose Us?
100% Hands-Off SEO – We handle everything from start to finish
Includes Backlinking – $12/post guest posts to build rankings
Exclusive Access – Brokered deals for unlimited high-quality backlinks at a fraction of the typical cost
Extremely Competitive Value – Our unique assets allow us to offer unmatched service and results at low rates
Proven Ranking Method – Backlinks are the #1 factor for ranking, and we have mastered this
Quality Content and Results
Multiple Prompts – Our VAs refine each article through 4 prompts for maximum SEO optimization
Claude 2 – We utilize the most advanced AI, Claude 2, for flawless content
ChatGPT 4.0 + Web Search – Despite higher costs, we enable web search for fresh, up-to-date information
Outrank the Rest – Our rigorous process produces content that outperforms competitors
Always Improving – We continuously refine our process to maintain our edge in content quality
Results Focused – Every decision and investment is made to deliver the best possible rankings and ROI
We go the extra mile to ensure top-tier content because we care deeply about getting real results for our clients. Our attention to quality sets us apart.
Choose the Plan That Fits Your Goals
Our flexible plans make it easy to get the level of service you need.
Starter Plan
20 Monthly Keywords – $10
20 Monthly Posts – $40
4 Monthly Guest Posts – $48
$98/month after $50 one-time setup fee
Customizable Options
Choose the number of monthly keywords, posts, and backlinks you need.
Our intuitive order page makes customizing your unique plan quick and hassle-free.
Experience the benefits of a fully managed online marketing package scaled to match your business goals and budget. No lock-in contracts – change your plan as your needs evolve.
Monetizing Your Website
We focus on building organic search traffic and rankings, not monetizing your site. However, once your site starts generating sufficient visits, we can include it in our guest posting database so other clients pay you to publish content.
You retain full control over monetization. Feel free to implement display ads, Google AdSense, Mediavine, affiliate offers, or any other monetization model you choose.
Our priority is getting your site ranking high and attracting qualified organic traffic. How you convert that traffic into revenue is completely up to you. We're happy to provide guidance if requested.
Domain Options
We offer two main domain registration options:
Brand New Domain
A new, unused domain name registered just for you. No existing history or links. Allows completely clean branding and messaging.
Expired/Dropped Domain
These domains were registered previously and already have some search engine history and backlinks. Allows building on existing domain strength and saves time establishing site authority.
We typically recommend expired domains because they provide a head start for rankings with their existing link profile. However, new domains are better for fully custom branding.
We're happy to discuss the pros and cons of each option and help select the best domain for your specific goals and budget. Our expertise ensures you get maximum value from your chosen domain.
How It Works
Complete pre-registration form and pay $50 setup fee
We contact you to discuss niche, domain needs, and goals
If desired, we find an optimal expired domain for you
Keyword research is completed to inform content
We send you a subscription link to begin service
Monthly updates provided as we build/expand your site
Setup fee covers initial keyword research
For existing sites, setup fee credited after subscription
Ongoing service continues month-to-month
The process is designed for clarity and ease. We work closely with you to understand your needs, acquire assets, lay the SEO groundwork, and keep you informed as we execute each month. Our communication and transparency make getting results simple.
Get Started Today
We have opened up reservations for our new service. Simply complete the reservation form (login required) and pay the $50 setup fee to secure your spot.
This will allow us to gauge demand and prepare sufficient resources to launch the service smoothly within 4 weeks.
Pre-registering gives you priority access once sales open, on a first come, first served basis.
As a bonus, those who pre-register will also receive special perks for their first 3 months of service.
Don't miss this opportunity to get a head start with our unique hands-off website creation and ranking package. Reserve your spot and prepare to outrank your competition!
Frequently Asked Questions
Q: Can I use my existing WordPress site?
A: Absolutely. If you already have a WordPress site, we can optimize and expand it as part of our ongoing service. We'll just need your WP login credentials to access the site.
Whether you have an existing site or need a new one built, our process and monthly service works seamlessly. We'll assess your current assets and strategy and make recommendations on how to improve rankings and traffic.
Don't hesitate to reach out with any other questions! We're happy to provide guidance on the best way to utilize our service for your website and goals.
---
Q: Can I use this service to build an Amazon affiliate site?
A: Yes, our service can certainly help build and rank an Amazon affiliate site. However, Amazon keywords tend to have high competition, so it may be challenging to find enough keywords with under 10 KD (keyword difficulty) to target.
While we can research and identify any available easier keywords, much of the content may need to target more competitive keywords between 10-25 KD. This can still be effective, but will likely require more backlinks and optimization efforts to rank.
If you have any flexibility around affiliate programs, we'd suggest considering mixing in some lower competition keywords and products from other affiliate programs too. This hybrid approach allows us to build your site more efficiently.
Either way, we're confident we can come up with an effective strategy tailored to ranking your affiliate site. We're happy to discuss the specifics based on your goals!
---
Q: Can I provide my own micro-niche for you to target?
A: Absolutely, we can target a micro-niche you specify. However, extremely narrow niches can lack enough low competition keywords to effectively execute our standard service.
If the niche is too micro, we may need to broaden the focus slightly or target some higher difficulty keywords in the 10-25 KD range. This can still work well, it just requires adjusting expectations around content volume and backlink needs.
We always research the niche keywords fully before finalizing a recommendation. If we foresee limitations, we will discuss options to tweak the niche or strategy to align with your goals. The niche may drive the train, but we can still optimize your site's path to success within it!
---
Q: Which AI model do you use for content creation?
A: We utilize the most advanced AI available to produce the highest quality content. Initially, we will leverage Claude 2 which offers incredibly natural language.
If our Claude usage needs to be restricted due to demand, we will switch to our proprietary ChatGPT 4.0 API. This provides similar human-like content thanks to the newest GPT-4 architecture.
Rest assured we will always use the most capable AI tool at our disposal to craft optimized content for your site. The specific model may rotate based on availability, but the quality will remain excellent.
---
Q: Do you monetize the website for me?
A: We do not directly monetize the site or include advertising – that part is up to you. Our sole focus is building organic traffic and rankings.
Once your site starts generating a consistent amount of visitors, we're happy to add it into our database of sites accepting guest posts. This allows you to earn income as other sites pay to have content published on your site.
But monetizing through ads, affiliate offers, or other methods is your responsibility. We provide the audience, you determine how to best convert them into revenue. This separation allows us to concentrate fully on high-quality SEO without dilution.
---
Q: Can I cancel anytime?
A: To account for the time-intensive ongoing work involved, our service is billed quarterly. So you can fully cancel or pause your subscription at the end of each 3-month cycle.
This allows us to make staffing plans and content/link commitments knowing your site will be actively worked on for at least 3 months. It also gives enough time to demonstrate momentum before reassessing.
However, you can downgrade or adjust your monthly workload within a quarter as needed. Want fewer posts some months? No problem, just update the quantities.
So while you can't completely stop mid-quarter, you have flexibility to scale up or down each month according to your evolving needs.
---
Q: Do I get to keep everything if I cancel the service?
A: Absolutely, all assets and work products will belong to you permanently if you ever cancel. The only exception is if we are hosting the site for you – in that case, we would ask you to move the site to your own hosting plan after cancellation.
But the domain registration, content, backlinks, and any other optimization work stays completely yours to benefit from even after cancelling. We can assist with any transition off our hosting at no extra cost.
You retain full ownership of everything we build and acquire on your behalf. We want to see you succeed in the long-term, even beyond our direct involvement!
---
Q: Do you have any sample websites I can see?
A: Absolutely! We currently have 12 sites in progress – 10 on expired/auctioned domains and 2 existing sites we expanded.
To see a sample of our work, please email support@serptrust.io or join our Facebook group. In the pinned post, we have sample site details posted in the comments.
Seeing our ranking results and content quality firsthand is the best way to understand our capabilities. Our samples showcase real sites we built using the same process outlined here.
Please reach out for a sample website at any time! We are proud to demonstrate our skills and transparency by providing real-world examples.
---
Q: How long are the blog posts you publish?
A: Our standard blog posts range from 800-1200 words in length. This provides enough content to adequately cover each topic while remaining tightly focused.
If certain topics call for longer or shorter posts, we can adjust on a case-by-case basis. But in most cases we find 800-1200 words strikes the right balance of being substantial yet easily consumable.
Let us know if you need any posts tailored to specific word counts or content guidelines. We can accommodate custom requirements as needed while ensuring excellent, in-depth content.
---
Q: Why is there a gap between pre-registration and service launch?
A: We anticipate this service will be extremely popular, so the gap provides time to sufficiently prepare our team and resources. This ensures we can deliver the promised quality and results once launched.
The pre-registration period allows us to gauge interest, make any required hires for staff, and optimize our processes to maintain speed and quality as we scale.
We believe careful preparation is crucial to meet the demand this service will generate. The last thing we want is to compromise on the quality of work we provide our early customers.
While we understand the delay may be frustrating, we promise it is in service of exceeding your expectations and delivering incredible value. We can't wait to showcase what our solution can do for your business!
---
Q: What do you guarantee?
A: We guarantee delivery of the service as outlined and high-quality work. You can expect dedicated support, regular communication, and transparency from our team.
However, we cannot guarantee specific traffic, rankings, or profit results. The outcomes of any SEO campaign depend on many unpredictable external factors.
Our focus is executing proven strategies to maximize your site's search presence and provide the assets for you to monetize. But we do not make income guarantees or promises.
Ultimately, our commitment is providing tremendous value by handling time-intensive SEO work on your behalf. This frees you to concentrate on running your business. We believe delivering this hassle-free service as described is a guarantee in itself.
---
Q: Can I get a refund if unhappy with the service?
A: Given the ongoing nature of the service and upfront costs involved, we do not offer refunds once service has commenced. Your monthly fees cover labor, content, links, assets and overhead needed to execute that month's workload.
However, we will work diligently to address any concerns that arise regarding quality or support. Our aim is always a win-win long-term relationship.
While rare, if we ultimately cannot satisfy you even after adjustments, you can simply cancel future billing cycles per the cancellation policy.
We cannot recover sunk costs from previous months, but you can opt to discontinue services if deeply unsatisfied after communicating feedback.
Do let us know right away if any issues occur so we can attempt to correct them. We stand behind the quality and value we provide, but your satisfaction is our top priority.
---
Q: Where does the website's traffic come from?
A: The bulk of traffic driven to the site will come from organic Google search results. By targeting less competitive keywords, we can consistently rank high and pull in targeted visitors.
Ranking well for multiple related keywords compounds the organic search traffic over time. This forms a solid, growing foundation for visits.
Secondary traffic sources like social shares, links from other sites, and direct visits contribute as well. But search engines remain the primary channel due to our core SEO focus.
This strategy delivers targeted, sustainable growth by winning visibility in the keywords your audience is already searching for. And traffic from high rankings tends to convert better as visitors find you at the exact moment of need.
Let us know if you have any other questions about how we drive results!
---
Q: How long will it take to see results?
A: For an existing site with some search visibility, we can often double organic traffic within 3 months by expanding reach and keywords. Building on authority speeds progress.
For brand new or expired domains without current rankings, it typically takes longer – often 6+ months to build foundational strength. But traffic then accelerates as more content and links accumulate.
Focusing on lower competition keywords helps us gain traction faster initially. As we build diversity and authority on the domain, we can pursue some harder targets.
Traffic growth is rarely linear – it tends to hit tipping points as compounding factors like links and reputation kick in. We can provide estimates based on your specific site and goals.
The key is sticking with the process month after month.
Have Questions or Feedback?
We want to hear from you! Please join our Facebook group and share any questions, comments or suggestions in the comments.
Your real-world questions allow us to improve our FAQ and clarify anything that may still be confusing. Feedback helps us better explain our service, refine our offerings, and highlight what makes us different.
We'll monitor the group closely and respond to each query personally. Your input will expand the FAQ naturally with information other potential customers also need to know.
Our goal is to eliminate any uncertainties or hesitations before you start with us. We believe engaged, prospective clients like you make our end product better.
So please, ask us anything! Your questions will be incorporated to help all future customers evaluate our solution. We appreciate you taking the time to connect.