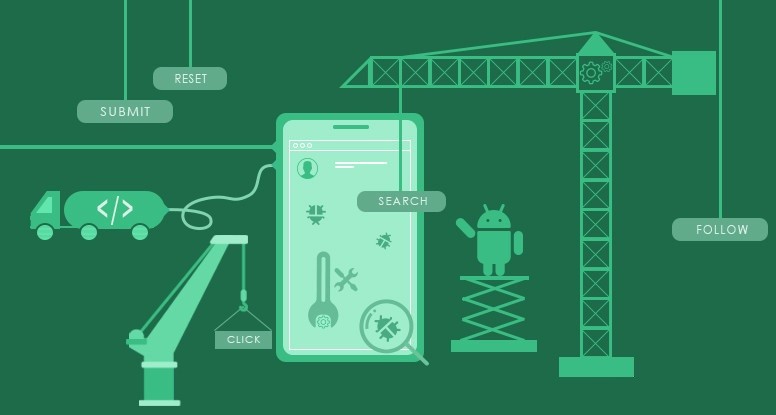 If you're trying to grow your business, you know that outreach is important. If you don't tell people about your company and your products, no one is going to buy anything. But knowing that outreach is important is different from knowing how to do outreach well. If you want to master outreach, this guide is for you. In this guide, you'll learn step-by-step how to do the outreach you need to make your E-Commerce business a success.
Step 1 – Locate Websites
The first step to successful outreach is to locate websites that you want to reach out to. These websites should be relevant to your niche without being your direct competitors.
For example, if you sell baby shoes, you don't want to reach out to other companies that sell baby shoes. For one, they're not going to want to work with you because you're a direct competitor. For another, their website is reaching out to their customers, so you'd have to work twice as hard to convert those customers into your customers. On the other hand, parenting blogs, homeschool blogs, or news websites talking about fashion trends might be great places to reach out to.
In the location phase of your outreach process, you should keep your mind open and come up with as many possibilities as you can. That way, as you narrow down in the coming steps, you continue to have options.
Editor's note:
One way to find websites is by using a third-party service like Ninja Outreach, they claim to have 6 million websites in their database and 6.5 million email addresses. If you don't mind spending $1200+/year this is an excellent solution to get started right away.
Alternatively, you can use tools like Scrapebox or RDDZ to scrape the search engine results pages. Personally, we had difficulty scraping Google but we had no problems doing the same in Bing. To make your job a little easier you can scrape based on keywords like keyword + "write for us" or keyword + 'guest post by", that way you are guaranteed that they are at least open to guest posts.
Step 2 – Vet Your Websites
Once you have a list of potential websites that you might want to reach out to, you want to do some investigative research to make sure the websites are reputable. You don't want your company associated, even by proxy, with a sketchy blog or website, and if you're going to be paying money to get your company's name out there, you want to make sure that your article is actually going to get views.
Vet websites by checking out how many views they receive and by looking through some of their comments to see if they are authoritative. At this point, you can narrow down your initial website list by getting rid of any websites that you don't want to have your name on.
Editor's note:
Having a list of websites is one thing, having a list of established sites with plenty of organic traffic is an entirely different thing. Ahrefs batch analyzer is ideal for that, as you can load a list of 200+ sites and it will automatically fetch metrics like the number of visitors a site has, as well as Ahrefs' domain ranking and rating.
Step 3 – Brainstorm Topics
If you're going to reach out to a website, you need to prove that you're relevant to them. If you've completed steps 1 and 2, you already know that getting onto their website can help you out, but you need to prove that you can help them. One of the best ways to do this is to pitch them a list of guest post ideas that will enhance their website.
Read over their website first, getting to know the types of articles they've posted recently as well as their mission statement. Then, make a list of article ideas that seem like they'll fit in well. You want the articles you pitch to have the following qualities:
They should be different from what's been written on the site recently.
They should fit in, thematically, with the other content on the website.
They should be interesting and worth reading.
They should be something you can incorporate your product into, but they shouldn't just be exposés on your product.
Editor's note:
There are multiple ways to come up with topics, you can visit other blogs and see how often they've been shared or how many comments they received, or you can use a tool like BuzzSumo or Ahrefs Content Explorer and before you know it you have an abundance of topics to suggest.
Step 4 – Contact the Site Owner
Once you have a few stellar guest post ideas, contact the owner of the website to see if they'd be interested in having a guest post written. Introduce who you are and what you stand for, and pitch 3-5 of your best guest post ideas.
Keep in mind when contacting website owners that they are busy and that you're asking them to take time out of their day to read your email. Keep your email short, sweet, and to the point. Additionally, be sure to pay attention to grammatical conventions. No one wants a guest post handed to them by someone who can barely cobble together an email.
Editor's note:
Before you are able to contact them we hope you either wrote down their email addresses during step two or have a tool like Ninja to help you out with gathering contact details.
If not there are other tools that can help you with this, for example, Hunter.io, all you need to do is enter the domain name and/or site owners name and it will automatically guess the most likely email address that you can reach them on.
If that sounds like too much work and you don't have the budget for professional outreach tools you can also purchase an email scraper like Atomic Email Hunter or Email Extractor Pro. None of these tools are perfect but neither is Ninja Outreach's email database.
If you want things to be done the right way you have to do it yourself or hire a VA (virtual assistant) to help you with that. We pay our VA $0,10/email or contact page in case our other tools fail so that gives you some guideline in how much you should pay for such a service.
Step 5 – Write Great Content
Once you've been approved to create a guest post, your job is to create the absolute best piece you can. In an ideal world, your article will be so good that the admin of the website it gets posted to will want to promote it. It will be the type of content their customers are looking for.
The higher-quality your content is, the better the chances are that the link that you leave within the post will be seen by a lot of people and will bring traffic over to your website. Great content is the key to making outreach work, and it's why so many companies will hire skilled copywriters to do the job.
Editor's note:
Where to find skilled writers?
There are plenty of places, Writers Access is more on the high-end, expect to pay $80 per 1000 words for stellar content. If you're looking for a more affordable solution you could use sites like ours, Textbroker, or Hire Writers where you can get the same sized article for around $25, though expect some extra work in terms of editing/proofreading.
The problem with content mills like Textbroker is that although some writers reached 4-star status the quality varies a lot. It appears that the editors are more concerned with putting the commas in the right place opposed to the quality or originality of the work, which isn't all that surprising considering they pay their writers only 1.4 cents/word ($14/1000 words).
Alternatively, you can also find a writer yourself using one of the many freelance platforms like Upwork, Guru, Freelancer.com, just to name a few. Based on our own experience we've had the most luck with Upwork.com.
Step 6 – Thank the Website
When you've finished your guest post and it's been posted onto the website, you should take the time to send a follow-up email thanking the company for working with you. A thank-you email isn't standard business practice. For that reason, it will set you apart from the countless other guest-posters they may have dealt with in the past.
In the business community, you always want to leave doors wide open. Businesses talk, so if you're rude or uncomfortable to work with, you can be sure that you'll have future clients who won't want to work with you as a result. On the other hand, if you go out of your way to be polite and exceed their expectations, you may find your outreach attempts easier in the future.
Step 7 – Rinse & Repeat
Outreach is never done. Once you finish reaching out to one website and delivering killer content, your next step is to reach out to another website and try to get more content out there. The more that you can promote your website, the more likely you are to attract the kind of traffic that you want and deserve.
Editor's note:
If you have trouble finding new guest post opportunities you should take a look at this list, it contains over 5000 sites that accept guest posts for free.
The most important thing about outreach is ensuring that you are taking the other websites into consideration. Google ranks relevant sites highest, so if you want your backlink to be seen, you need to ensure that the content you produce is high-quality and relevant to the other website. As always with Google, quality trumps quantity.
Good to know
Before you get started there are a few things to take into consideration. The difference between a paid guest post and a free post. When you pay for a guest post you can make certain demands like:
The link in the post should be do-follow.
The post shouldn't be labeled as sponsored or as a guest post.
The guest post should remain on the site permanently.
The post should start from the homepage.
Alternatively, when you sign up at sites like the ones you find on this 5000+ sites list you will often run into one or more of the following scenarios:
Your links will be no-follow.
The post does get the tag: "Guest post by:".
Your post ends up in a contributor section, far away from where the juice and/or visitors are.
The site owner has certain expectations that go beyond your expectations like at least 2000+ words, a specific case study, or a personal story (not something that you can easily outsource).
It's not always like that of course, sometimes you get lucky but more often than not there are a lot of extra conditions attached to a free guest post and if you do this solely from an SEO perspective it might not be worth all the effort.
Then again, if you do happen to land a guest post with a do-follow link on a site with a strict editorial process the link will be much more valuable than a site that accepts nearly every piece of content as long as you pay a fee.