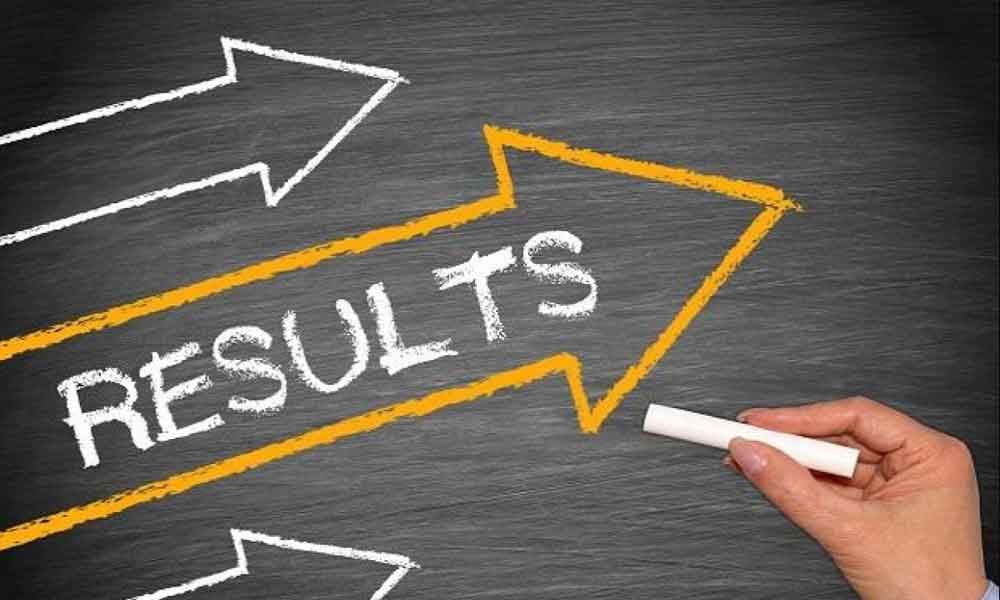 This is a question many people have asked us.
After all, you want to see a return on your investment, which is totally understandable.
The short answer: 2-6 weeks.
It also depends on the anchor text you use of course.
For example, if you acquire five guest posts with a break down like:
3 to the homepage
1 to inner page one
1 to inner page two
And you only use brand and generic anchors you might not experience the boost you expected.
However, these links are needed to keep it safe.
In the next round of links, you can go more aggressive and target your exact keywords.
It's important that you mix this up, right from the start.
But as said, on average it takes four weeks to see results from guest posts.
With private blog network links it typically takes a bit longer, the reason is that it takes longer for Google to index them.

Above screenshot shows one of our clients.
His guest posts were placed between the 10th and the 20th of April 2019.
The first results kicked in on the 3rd of May.
In this case, it took around 2-3 weeks to see results which is quite typical.
Register now to view our complete guest post inventory
Ranking vs Revenue
A ranking boost from #60 to #30 for a keyword with 1000 searches a month is nice but it's still far away from page one.
So although he has seen a boost for that specific keyword it doesn't necessarily mean his revenue increased.
The reason is: his site has a Domain Rating of only 6 as measured by Ahrefs.
So he needs more links to hit page one to rank for meaningful/commercial keywords.
When we look at one of our other clients with a DR14 site and twice the same amount of links his organic traffic almost doubled from 1000 to 1800 visitors per month as you can see below: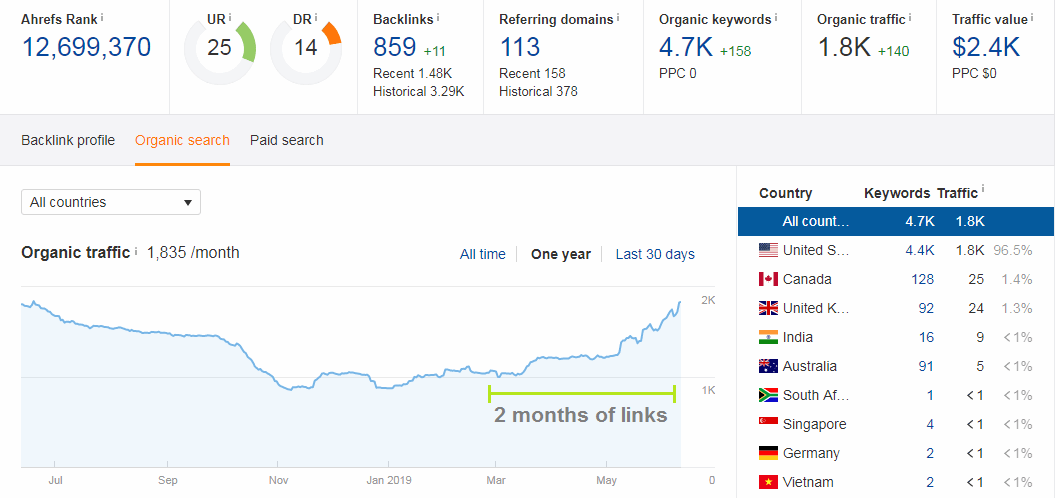 We are about to start his third month of links, and although 1835 visitors/month doesn't look impressive.
In reality, he probably receives five times as much traffic as Ahrefs isn't very accurate.
How About Long-Term Results
You've probably downloaded our case study already where you've seen that we went from 0 to 60k visitors/mo in six months time.
Such results are rather exceptional and come with a certain risk.
But it doesn't have to be like that.
We took another site (that we've been building links for in the past six months) to 7500 visitors/month in that time stack.
The client ordered 10-12 guest posts per month and spread it out over 30+ different pages.
If he had concentrated it all on one page only he might've seen better results but it would look a lot less natural to Google so it's important to mix things up and not only focus on the same one or two pages.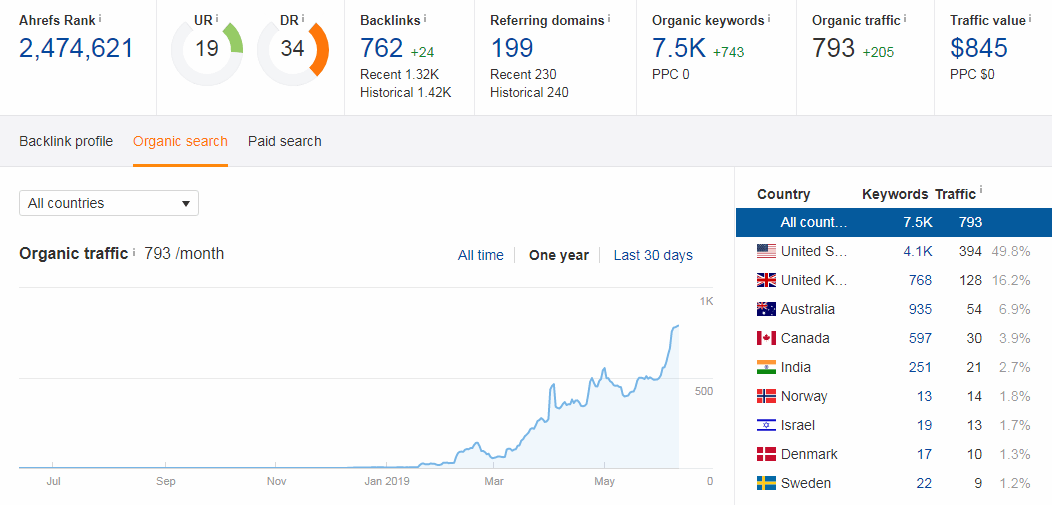 We built around 65 guest posts in six months time.
Now I hear you thinking, it only shows as 793 visitors per month but you just said that it receives 7500 visitors/month.
TRUE, that's what the client told me this week after I informed what happened after the Google update earlier this month.
He told me he went from 150-200 visitors/day to a steady 250 visitors/day.
That's what I mean with the inaccuracy of third-party tools like Ahrefs, among others.
What about the 199 referring domains?
The client did an expert round-up where he featured 50+ experts and that post contained a lot of images.
He attracted only a handful of natural (free) links to that page but it attracted an awful lot of scraper links so that is that.
View our guest post database – registration is free!
Other promising metrics
The site already has a DR34 thanks to all the guest posts, and 7500+ keywords are already ranking.
Ahrefs also ranks it in the top 2.5 million websites which is also a good sign.
Once again, these are just metrics provided by a tool so it doesn't mean the whole world but it does show that guest posts provide a solid foundation when we look at it purely from a metrics point of view.
I want to share one last screenshot: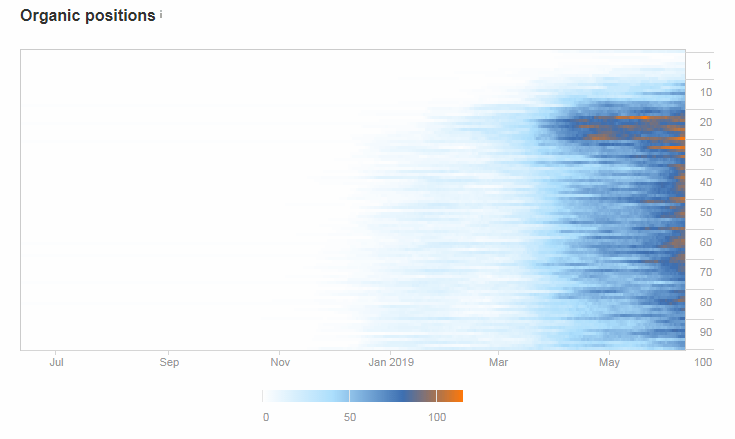 We are still talking about the same website here and look at all the orange spots.
The higher the concentration of ranking keywords, the more blue/orange the cloud.
You can see that there is a massive amount of keywords on page two-eight.
Waiting to reach the top 10
Once that happens you can imagine the massive boost in traffic it will receive.
As I said earlier, I just spoke with the client about the results we booked, as I informed about the June 4 update, and we both agreed that we should keep on going for another six months at the same pace.
By then he will have received 120+ guest posts and with a little luck, we'll hit 25k-50k organic visitors per month.
That's our minimum goal, 25k organic visitors per month before years end.
This client has been with me for seven years now and this is his flagship site so next year we'll just keep on building more links to the site with the goal of hitting 100k visitors/month in 2020.
I think that's a very realistic goal in fact.
So yes, awesome results take time, but great results can be booked within a year with 5-10 guest posts per month.
What do you have planned for this year?
If you are looking for affordable guest posts please have a look at our premium guest post database.