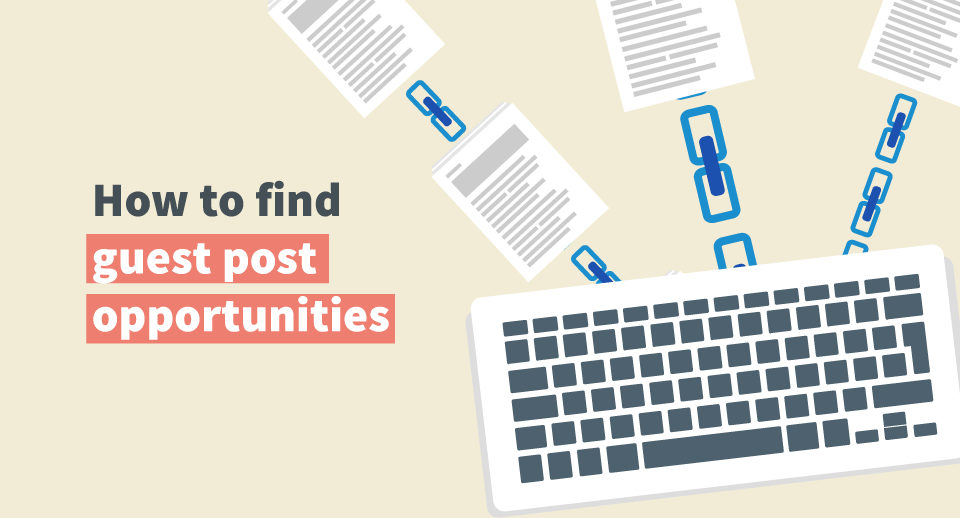 Since early 2018 we've been mastering the art of guest post outreach, and not without some serious issues that we ran into. In this post, we are going to break down the most common problems and how to avoid them. We are also going to take a look at other guest post providers and the issues related to those.
Buying Guest Posts Online
More and more sites are selling guest posts these days. They either present you an Excel sheet with hundreds if not thousands of sites or they hide the actual domain names so that you can't verify the metrics yourself. This poses a serious problem as every site is different. Some look like guest post farms with tons of new posts added on a weekly base and as a result of that a serious decline in traffic. Others are part of a private blog network with zero traffic at all or you end up on a dead subdomain. Definitely not worth the $100-$200 that you just shelled out for what you expected to be a high-quality guest post. I tried multiple of these providers myself and I won't call any names but I can tell you that they show up first on your Facebook timeline or in the sponsored ads when you search for things like 'buy guest posts' in Google. Another issue is the quality of the posts itself, some sites don't care and link out to whoever who pays, and others hire writers at places like iWriter.com where they purchase a 500-word guest post for three dollars, I'm not kidding you. The problems don't end here, after reaching out to thousands of sites we've received hundreds of paid options where the site owner demands a yearly renewal fee. They get high-quality content for free, they get paid for it, with a little luck it results in more organic traffic to their site and now they also want to get paid each and every year for it. It shouldn't get crazier than that. At Content Hourlies we also sell guest posts, you can browse our database here. We do things a little differently though. When you create an account everything gets revealed, the actual domain name AND metrics that matter like Majestics TF/CF, and traffic according to Ahrefs. No dead sites in our database and any site that attempts to charge a yearly fee will be removed quickly from our up-to-date lists.
Reaching Out Yourself
The best way to accomplish something is by doing it yourself sometimes. Yes it is a time intensive procedure with multiple steps to go through but you will get what you want. Here a quick check-list of the steps involved:
Gathering/scraping websites.
Filtering websites on metrics that matter (requires Ahrefs and Majestic).
E-mailing all those sites with automated follow-ups (requires a smart mailing tool like Ninja Outreach).
Replying to everyone.
Negotiating deals in case they ask for a publication fee.
Getting the content written.
Sending it over for publication and optionally paying the fee.
Verifying if the guest post went live as agreed.
Compiling a list of websites
Before you can start reaching out you need a significant list of websites to filter.
Ninja Outreach
A service/tool that can help you with that is Ninja Outreach. The problem with Ninja Outreach is that you reach out to sites that thousands of others have contacted already, so a lot of your emails never arrive, and you can't filter them on traffic as their lowest filter option is 0-5000 visitors, not very useful. There is another risk with Ninja, your email address can get flagged as spam rather quickly due to the extreme high-rate of emails not delivered, my email accounts created at contenthourlies.org, that I added to A2hosting, have already hit the spam threshold after one email sent to 200 websites. They are using an external service for this so simply switching hosts won't fix this problem. Another host might use that same 3rd party service so even switching hosts won't solve that problem. Buying a new domain name does.
Scrapebox in Action
You could use a tool like Scrapebox to scrape the first 10, 20 or 50 results for each keyword. This requires you to compile a list of hundreds of keywords first though Scrapebox can help you with that. However, getting Scrapebox to successfully scrape isn't all that easy if possible at all. Google has made certain updates and I couldn't get it too work and when you Google the problem you will find many complaints from people that aren't able to scrape Google.
Link Clump to the Rescue
This is a Google Chrome extension and allows you to collect all the URLs on Google. Be careful though, if you decide to change the settings to show one hundred results per page Google will quickly block you using this method so I suggest you don't show more than 30 results per page or stick to the original 10 posts per page. It's quite a bit of work of course but when you only scrape the top 10 results and use Scrapebox to trim the URL's to its root and remove duplicates you have a pretty solid list of sites that most don't have access to, eg most aren't in Ninja's database so you will get much fewer publication fee requests.
Reverse Engineering Your Competitors
This is definitely my favorite method of compiling a list and it goes like this:
Export all the site's backlinks through Majestic.
Load them into RDDZ and run the platform analyzer.
Connect RDDZ to Majestics' Open Apps API.
Load all relevant metrics like TF/CF.
Remove all the low and very high TF sites.
Run the dofollow/nofollow checker, and remove all the pages with no-follow links.
Now you have a list of sites that are unique and it is time to run them through Ahrefs batch analyzer so that you can filter them on traffic. This only takes a minute of your time and now you have a high-quality list of sites to reach out to. This is my preferred method when reaching out to clients in less mainstream niches as I can make it as relevant as I want. If you want to know more information about my custom outreach service you can contact me at support@contenthourlies.com.
Filtering Websites on Metrics
I partly explained this in the section above where we discussed reverse engineering sites. Eg export them from Majestic, load them into RDDZ, apply the filters, trim down your list, remove duplicates, and run them through Ahrefs batch analyzer so simply follow the list above as that explains it all.
Emailing Those Sites
There are many mailing tools ranging from Gmail to Ninja, to Mailshake, or typical autoresponders like GetResponse, SendGrid, Aweber you name it. Be careful though when using autoresponder services as you need their permission to send out emails. Also, make sure you filter your list through 3rd party services like Never Bounce, once again Ninja Outreach doesn't provide such service and because of that your emails can trigger the spam filters before you know it, and they will because of the large number of sites that switched emails because they received too many outreach requests. I'm going to give Mailshake a try and will update the post to share my experience with them. Right now we use Ninja Outreach and import our own lists into their database simply to make use of their mailing function with follow-ups.
Other Items on the List
They speak pretty much for itself and need no further explanation. Eg replying to emails, writing or outsourcing the content, emailing the guest post and verifying if it's live, quite a time-consuming task I can tell you.
Summing It Up
If you want to buy guest posts make sure you deal with a company that doesn't hide the sites and that doesn't overcharge you. I've seen companies charge $200 for a guest post that you can have yourself for $50 if you had the contact details. Here at Content Hourlies we increase the price the site owner wants with 40 dollars (if at all, some sites accept high-quality guest posts for free), that is $15 for our writer from the US and $20 profit for us so if you want to save some money you can reach out yourself and save yourself twenty dollars. Simply create an account and all details are revealed instantly, saving yourself a lot of work and headache, the only thing you have to do yourself is look up their email address. If you have the time and tools at your disposal go ahead, just don't forget, once a site asks for a yearly renewal fee delete them right away and add them to your blacklist as nothing good comes from a site that purges the majority of their guest posts. Google is always watching!