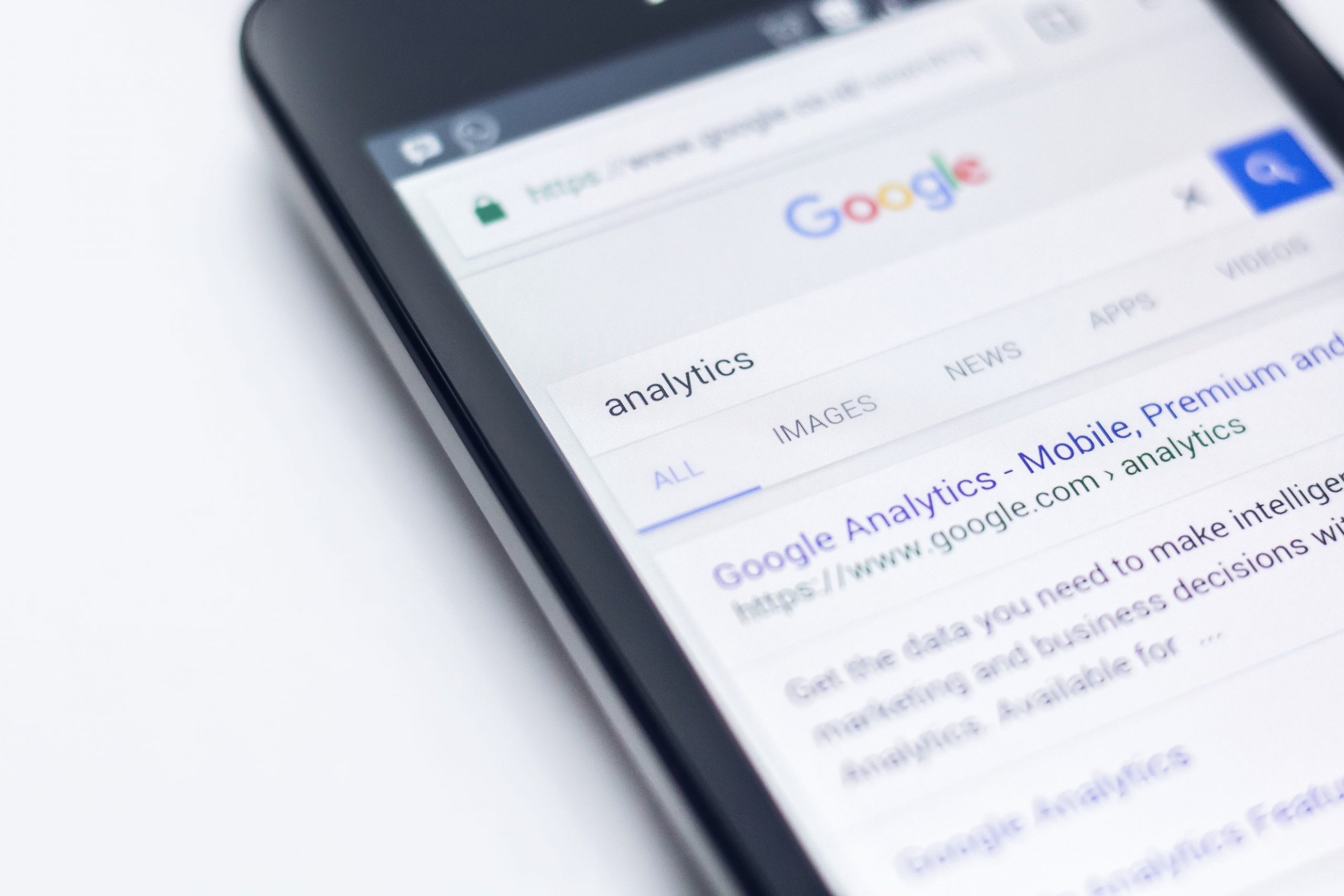 If you work in digital marketing, you will know the importance of search engine optimisation, known as SEO. Skilled and knowledgeable in your field, you will be able to direct traffic to a website and increase its visibility. Alternatively, if you run your own business, you may be looking to learn more about marketing and create stronger visibility for your brand. It's never too late to learn more about SEO and develop some new skills.
Google is a valuable tool for anyone trying to increase visibility and attract traffic. Teams at Google have worked hard over the years to improve its search results to give users the best experience. But are you utilising all of Google's tools? Do you know about FAQ schema?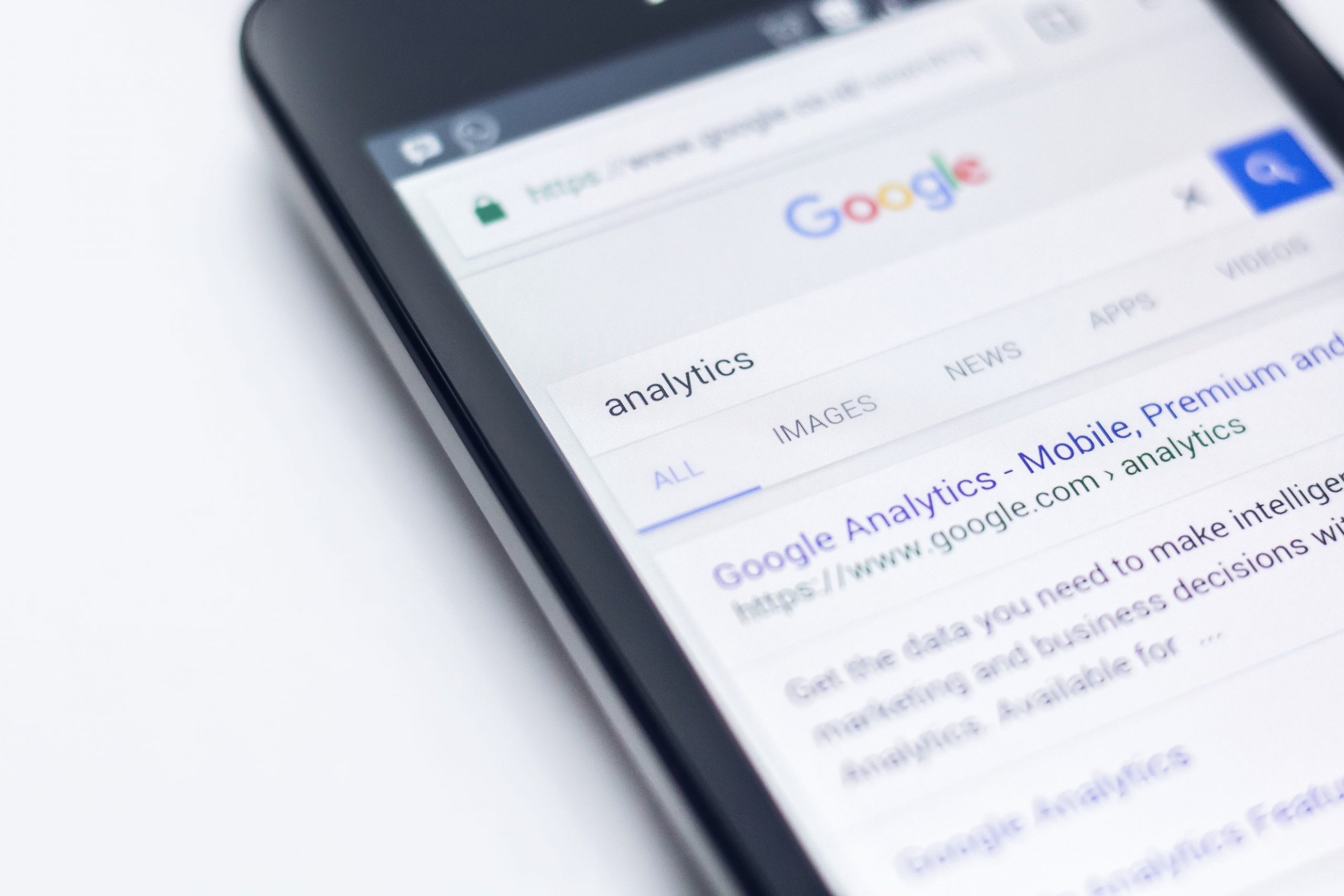 Photo by Edho Pratama on Unsplash.
What is FAQ schema?
A frequently asked question page (FAQ) contains a list of questions and answers about to a certain topic. As Google describes it, if an FAQ page is properly marked up, it might be eligible to have a rich result on Search and an Action on the Google Assistant, which enables the site to reach the right users.
Essentially, this means that your search engine results page (SERP) gets a collapsible menu of its own – allowing visitors to click on the question to reveal the answer. It's a simple, but not widely known hack which can increase the visibility of your brand and add credibility to your website.
How to use FAQ schema?
To be able to get the most out of the FAQ schema, your website needs either:
its own FAQ page; or
a product page which contains frequently asked questions about the product or service that you are offering.
Once your website contains one of these options, you will become eligible for the collapsible menu under your SERP, that looks like this: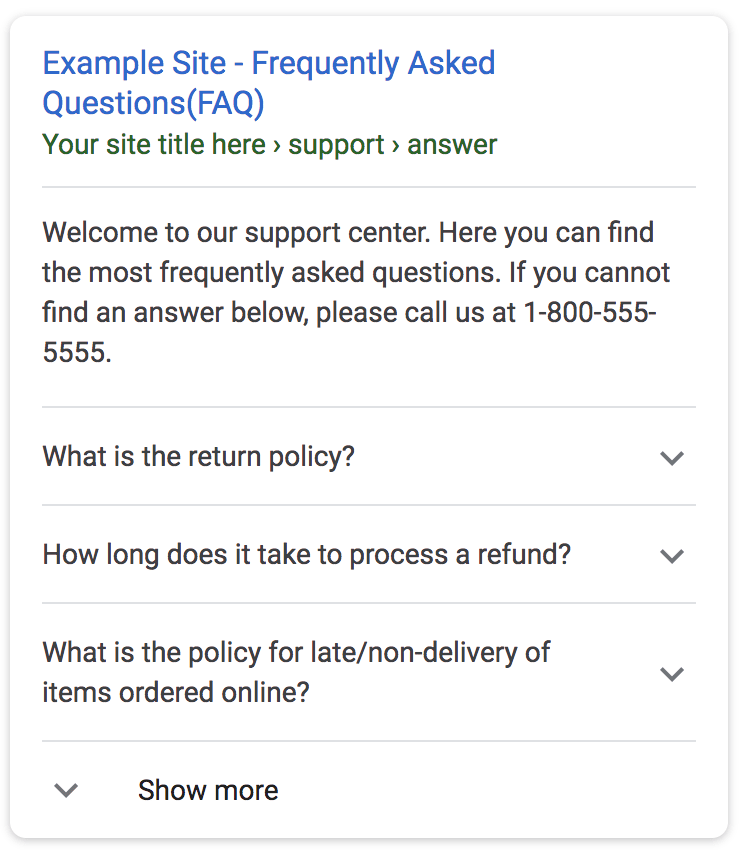 Image from developers.google.com
FAQ schema should only be used if your page has information in a question and answer format, and when users can only submit answers to a single question. It isn't appropriate for blog posts or essays that answer questions, or a page where there are multiple question and answers on each page.
How?
You can implement FAQ schema through JSON-LD or Microdata. Google recommends using JSON-LD and is in the process of adding extra support features for those who use it. It can be added into the header of your content easily.
If you are a little rusty on coding, Rhys Davies, managing director at Searchable, provides a useful guide on how to add FAQ Schema to a webpage.
Benefits of FAQ schema
The best thing about FAQ schema is that it puts you ahead of your competitors. In an experiment, Neil Patel, co-founder of NP Digital, analysed 10,000 various websites and found only 17 to be using FAQ and QA schema. This calculates to less than 1%, indicating that there aren't many businesses that are utilising FAQ schema – and it shows. By using FAQ schema accurately and effectively, your website could be in the tiny percentage that gets the additional additional traffic and benefits from this smart tool.
Another benefit of FAQ schema is you could get on featured snippets. Google displays featured snippets when the systems determine that it will help people more easily discover what they're seeking, both from the description about the page and when they click on the link to read the page itself. They're especially helpful for those on mobile or searching by voice.
Here's a great, free wordpress SEO plugin to build your FAQ Schema snippets and add them, so Google can give you larger space on the SERPs.
This means that, by using FAQ schema, you are also increasing your chances of being featured on voice search. These are all great ways to increase the visibility of your website and brand.