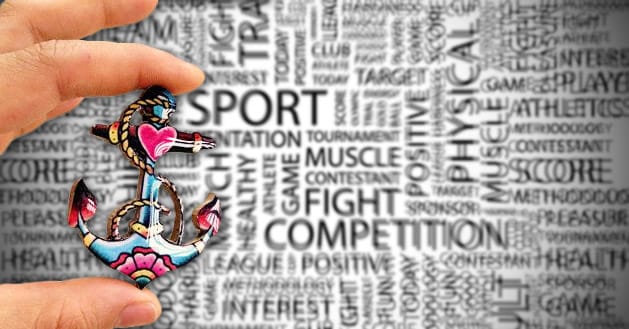 It's rather surprising how many people refuse to diversify their anchor texts.
Well maybe not that surprising as links with your keywords in them are still very effective.
If it weren't for the fact that Google can penalize you for that!
Another under-estimated thing is link distribution, in the past everyone wanted to build most links to just one page, nowadays it's better to diversify that as well.
So let's look at a quick example
For this example we we use a fourteen page website.
Instead of pointing all links at the homepage we are going to distribute it naturally while still building the majority of links to the homepage:
Homepage – 30 links
Landing page #1 – 25 links
Landing page #2 – 20 links
Landing page #3 – 15 links
Inner post #1 – 12 links
Inner post #2 – 10 links
Inner post #3 – 8 links
Inner post #4 – 7 links
Inner post #5 – 6 links
Inner post #6 – 5 links
Inner post #7 – 4 links
Inner post #8 – 3 links
Inner post #9 – 2 links
Inner post #10 – 1 link
As you can see the most important pages receive the most links and we work it down gradually.
This way you simulate a natural distribution of your backlinks.
The more links a post has the more careful you have to be with your anchors.
Diversifying your homepage / categories
We assume that your homepage and categories feature read more snippets, if you use static pages with posts that you want to rank this obviously doesn't apply.
That having been said, this is the most natural way to diversify your anchors for those pages:
Content Hourlies
ContentHourlies
www.serptrust.io
https://www.serptrust.io/
visit Content Hourlies
go to www.serptrust.io
read more about Content Hourlies
Content Hourlies – Your Content Marketing Resource
click here
more information
As you can see we use a wide mix of brand anchors, the title of the site and some diverse anchors, we don't use any keywords at all, unless you use an exact match domain or have keywords in your domain name of course.
Diversifying landing pages / posts
In case of a landing page or a regular blog post we do things a bit different, let's use my Monthly Link Building Service page for that.
In this case we use five types of anchor texts:
Brand / URL anchors – 40%
https://www.serptrust.io/monthly-link-building-service/ (20%)
ContentHourlies (5%)
Content Hourlies (5%)
www.serptrust.io (5%)
https://www.serptrust.io/ (5%)
LSI / generic anchors – 30%
premium SEO service (5%)
search engine optimization plan (5%)
rank in Google (5%)
link building on steroids (5%)
visit their site (5%)
take a look (5%)
Keyword / title anchors – 20%
Premium Monthly Link Building Service – Content Hourlies (10%)
monthly link building subscription (2%)
monthly link building service (2%)
monthly link building plan (2%)
monthly backlink service (2%)
link building service (2%)
Name anchors – 10%
Dennis (5%)
Dennis Hamming (2.5%)
Content Hourlies (2.5%)
Note: The above ratios are purely meant to visualize it, there are no strict rules!
See what I'm doing here?
In terms of exact match we use each only two percent of the time.
To trick Google a little we use the title 10% of the time, which is not an exact keyword but a combination of our keyword + brand.
We also use related keywords that aren't synonyms, so called LSI anchors 30% of the time.
This is what Google wants!
They literally tell us to use descriptive anchors.
Well what's more descriptive then the URL, keyword, lSI or the title of the post itself?
People know exactly what the page is about when using such anchor texts!
All that makes up for 60% of our anchors without triggering any penalties, the remaining 40% are a natural occurrence!
Different types of backlinks
Contextual links are the best links you can get, as most non-contextual links are no-followed.
When deciding on the anchor text you want to look at the type of link so I made a quick overview:
Non-contextual links:
citations (URL /brand)
resource pages (URL / brand)
comments (name anchors)
bookmarks (title anchors)
Contextual links (KW's / LSI / generic):
guest posts
curated links
private blog posts
Do make sure you insert your link in a natural way so that it doesn't break your sentence.
Doesn't it look much more natural when you write:
'I hired a plumber in San Diego' instead of 'I hired a plumber San Diego, CA'?
Anchor text / link building example
Personally I'm a great fan of going full blast on private blog network links and guest posts though others prefer to mix it up a little bit more.
Because of that I also use brand / URL anchors in my private links, simply to be safe.
However, you can save some money by using public links as well:
40% brand / URL
citations (homepage)
resource pages (dofollow)
press releases (nofollow)
30% LSI / generic anchors
guest posts (dofollow)
private blog links (dofollow)
curated links (dofollow)
20% Keyword / title anchors
guest posts (keywords, dofollow)
private blog links (keywords, dofollow)
bookmarks / forum signatures (title, mix)
10% Name anchors
blog comments (nofollow)
guest books (mix)
Certain links to certain pages
This largely depends on the type of website you have or are trying to rank.
For a local business it makes sense that a citation or resource page links to your homepage.
However, if you run a blog or an authority site you cover a range of topics so a resource page or a press release would link to the most relevant part of your site instead.
Summing it up
No matter what you do, don't repeat the same exact keywords.
Always blend them in with other words, and don't forget to mix things up.
If you have any questions drop them below in the comments!
For more advice  and tips you can also join our group on Facebook!