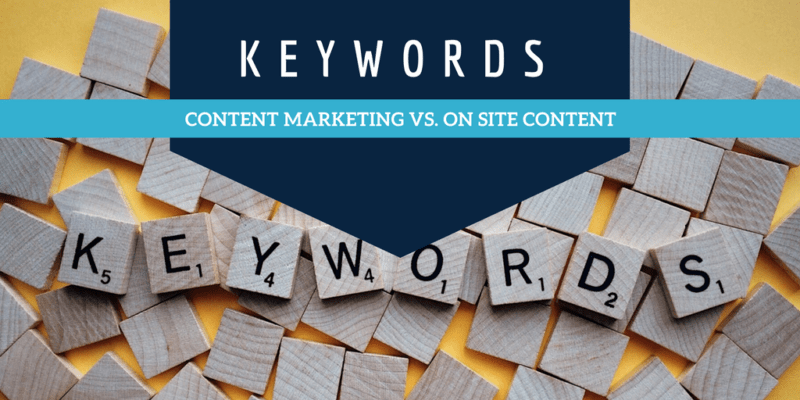 You have probably learned about the need to use keyword optimization in order to ensure that your online content reaches the right audience.
In addition, keyword ranking within Google's search results has become an important concept when it comes to monetizing your content.
With recent Google updates, keyword stuffing has become a less effective way of ranking well.
However, many content marketers and writers continue to place emphasis on keywords instead of focusing on the quality of the content that they use on their websites.
I have recognized that spamming each page on my website with a specific keyword does not help, nor does spreading hundreds of little blurbs with the same keyword around my site.
Improving the quality of your content can actually help you rank better and keep your audience engaged.
Check out these top four reasons why high-quality content matters more than keyword optimization.
Quality Content Increases Sales
If you require content to complement an eCommerce website, it is important that your content is engaging in order to build the trust of your audience and to keep them coming back.
For example, I personally rely on repeat buyers in order to sustain and slowly grow my online business.
This is because most consumers will continue to purchase products from sites that offer engaging, relevant, and trending content.
In this context, I make sure that my content focuses on the needs of my customers, how my products can help them solve a problem, and how my products are efficient and easy to use.
When a customer understands that your business exists to serve them, loyalty is established.
Quite simply, quality content helps convert customers to buyers.
Your Rankings Will Stick
With SEO and content market, the goal is to make sure that your content reaches as many people as possible with high rankings.
However, it is likely that you will experience that your rankings won't always be at the top.
Maintaining your rankings is just as important as getting to the top.
Making sure that your content sticks requires the use of high-quality content that your audience and Google can recognize.
Google's algorithm has been adjusted in recent years to recognize when content is authentic and high-quality.
And, Google gives sites with quality content stable rankings in search results.
I have personally found that using cornerstone content helps me stick the landing when I get to page one of my preferred keyword.
Cornerstone content is essentially a hub of high-quality content based on the same topic.
For example, if I have a section of my site devoted to various fashion trends with several pieces of content focusing on this topic, I would have a cornerstone content page.
Cornerstone content pages increase your authority, keeps readers engaged, and can help you rank better for competitive keywords within Google.
Most importantly, they will help you stay high up in the search results far better than keyword spamming would.
Quality Content Can Help You Go Viral
Everybody recognizes that social media is pretty darn important in this day and age.
With social media, information can spread across the globe within seconds.
That is why it is important to push out quality content that makes readers want to share.
More sharing means more eyeballs on your content…which means more sharing.
Before you know it, your content has gone viral.
Do you think that poor quality content will reach the masses? It won't.
That is why it is important that you keep the quality of your content high since no one shares poor, non-engaging content that is stuffed with keywords these days.
Quality Content Passively Helps With Market Research
Any business that deals with the internet will require you to keep up to date when it comes to understanding the needs and expectations of your market.
Market research can be overwhelming.
In addition, the needs of your customers can slowly shift and change.
That is why I make sure that my content is high quality, which provokes user engagement.
I monitor how my audience engages with the content that they read. Google Analytics will help you gather thousands of data points that can help you understand your customers and help you to better market to them.
This information can help you to create an effortless marketing pathway that can help you to easily grow your business without the need to chasing down customers.
Because you have set up a strategic marketing funnel, your audience will easily come to you.